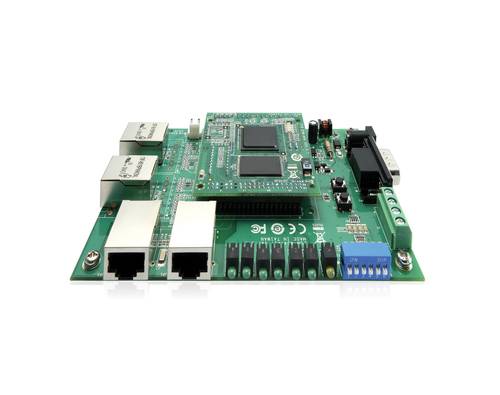 Moxa EOM-104 series
Moxa 4 port managed embedded Ethernet switch
Key Features
4 port switch for integration into devices and machines
Small footprint - 2/3 size of a business card
Managed switch with SNMP and email alerts
RSTP and ring redundancy capability
Low power consumption
-40 to +75°C operting temperature
The Moxa EOM-104 is a brilliant product for device manufacturers and OEMs that require a built-in Industrial Ethernet switch for their product. The EOM-104 is an embedded 4 port Industrial Ethernet switch with optional development kit - a highly recommended accessory for your first purchase of EOM-104.

The unit supports fast ring redundancy and RSTP so your products can be connected in a mesh for redundant communications.

Please call for volume pricing or see datasheet for more detailed information.
Type of Ports

Copper RJ45