Product unavailable. Due to extended lead times, we recommend alternative products. Please see below.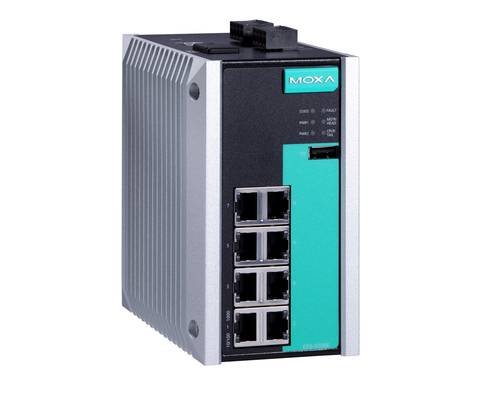 Not in stock
Moxa EDS-G508E - 96145004
EDS-G508E Managed Gigabit Ethernet switch 8 10/100/1000BaseT(X) ports 10C to 60C operating temperature
Key Features
Up to 12 10/100/1000BaseT(X) ports and 4 100/1000BaseSFP ports
Turbo Ring , Turbo, RSTP/STP, and MSTP for network redundancy
RADIUS, TACACS+, SNMPv3, IEEE 802.1X, HTTPS, and SSH to enhance network security
Easy network management by web browser, CLI, USB serial console, ABC-02-USB, MXconfig, and Windows utility
EtherNet/IP, PROFINET, and Modbus/TCP protocols supported
NEMA TS2, EN 50121-4 and UL 508 approvals
DIN rail mounting as standard
Power supply sold separately
SFPs sold separately
5 years warranty
Recommended alternatives: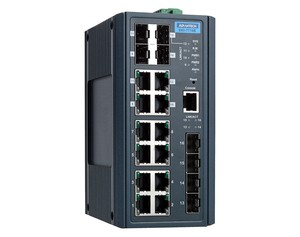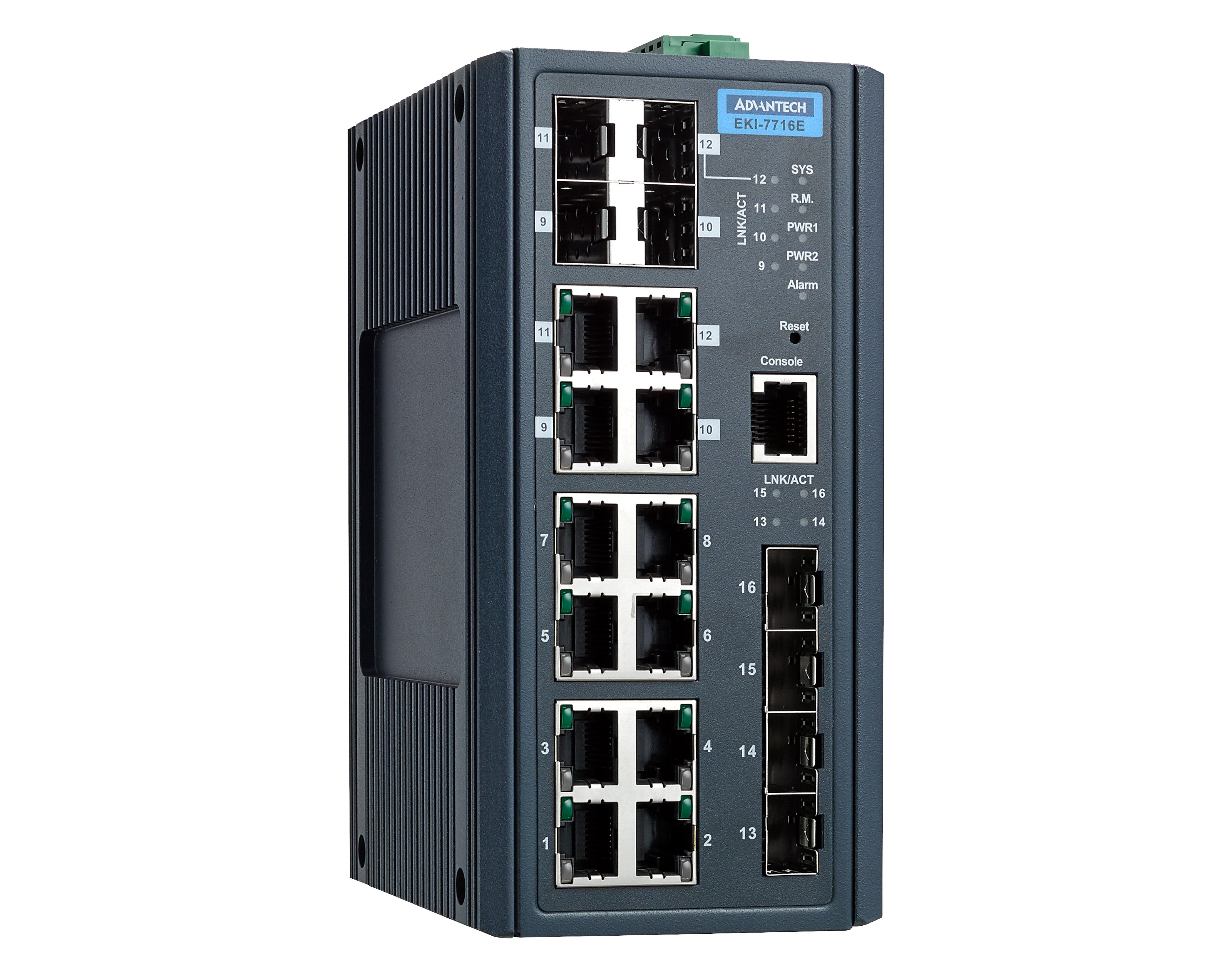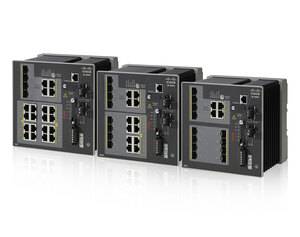 The Moxa EDS-G500E series offer 8, 12 or 16 gigabit Ethernet ports and up to 4 fibre optic ports, making them ideal for upgrading existing networks to gigabit speed or building a new, full gigabit backbone.
These switches are designed for field applications in extreme industrial environments. They are level 4 EMS protected, severe shock/vibration resistant and have a thermal fin design that can reduce the running temperatures by 5°C or more. The hardware design is engineered to provide an unprecedented level of switch reliability in industrial applications.
Please note that Moxa current lead times are a minimum of 20 to 24 weeks. Contact our team for best alternatives with shorter lead times - 01273 570 220.
Management

Layer 2 Managed

Type of Ports

Copper RJ45

Max Operating Temperature

60 °C

Min Operating Temperature

-10 °C

Input Voltage

12 VDC
24 VDC
48 VDC
Code: 91145126
Accessory - ABC-02-USB - USB based Auto Backup Configurator, Configuration
Accessory - ABC-02-USB - USB based Auto Backup Configurator, Configuration Backup/Restoration, firmware upgrade and log file storage tool

Price £127.00

Code: 91111678
WK-51-01 Wall-mounting kit, 51mm wide

Price £12.09

Code: 91105156
MXview Upgrade-50 License expansion of MXview industrial network management
MXview Upgrade-50 License expansion of MXview industrial network management software by 50 nodes (by IP address)

Price £191.60

Code: 96095093
Accessory - RK-4U - Rackmounting Kit

Price £139.21

Code: 96048563
Sunpower DR-4524 45W DIN rail smps, universal input, 24Vdc @ 2A output

Price £33.00