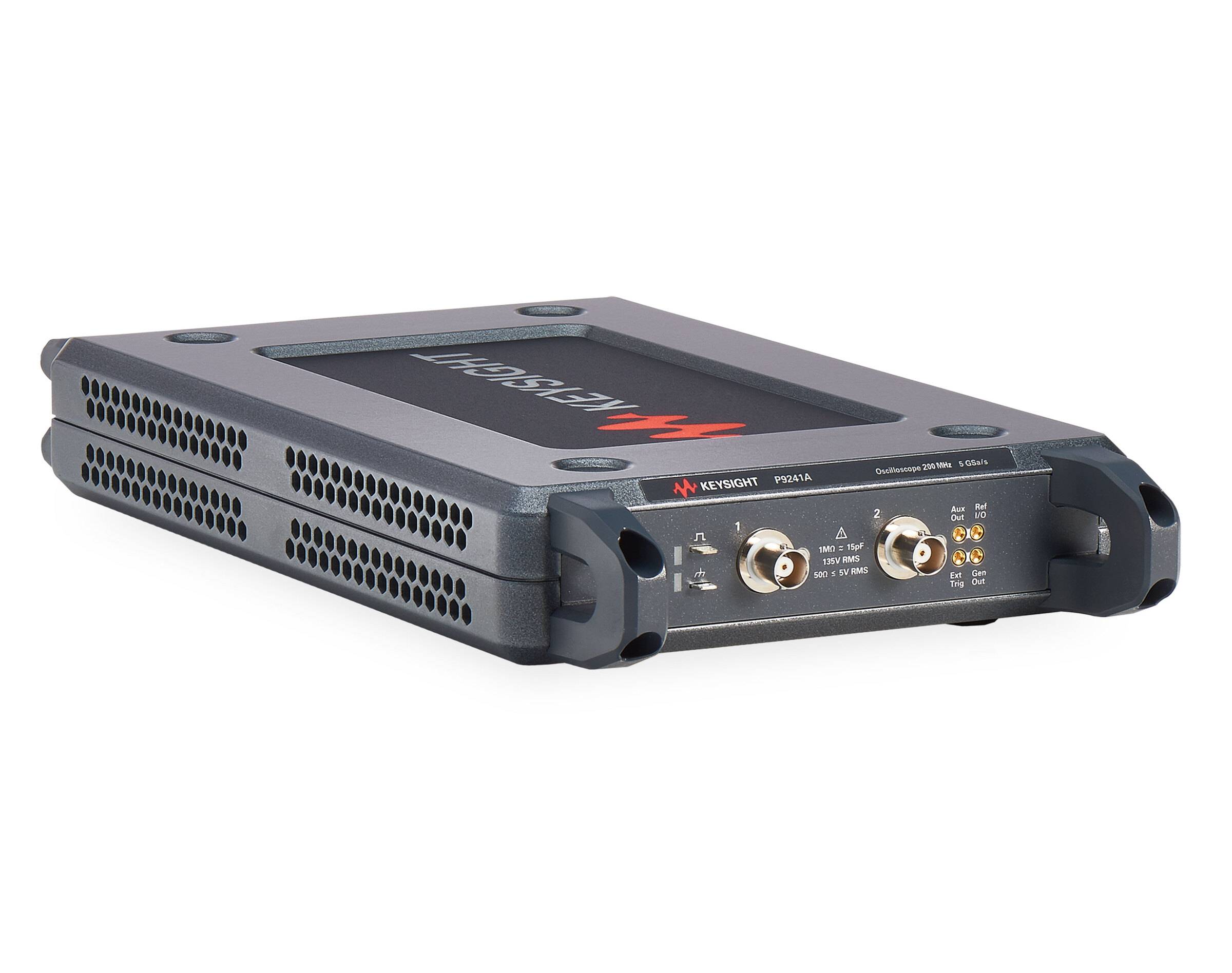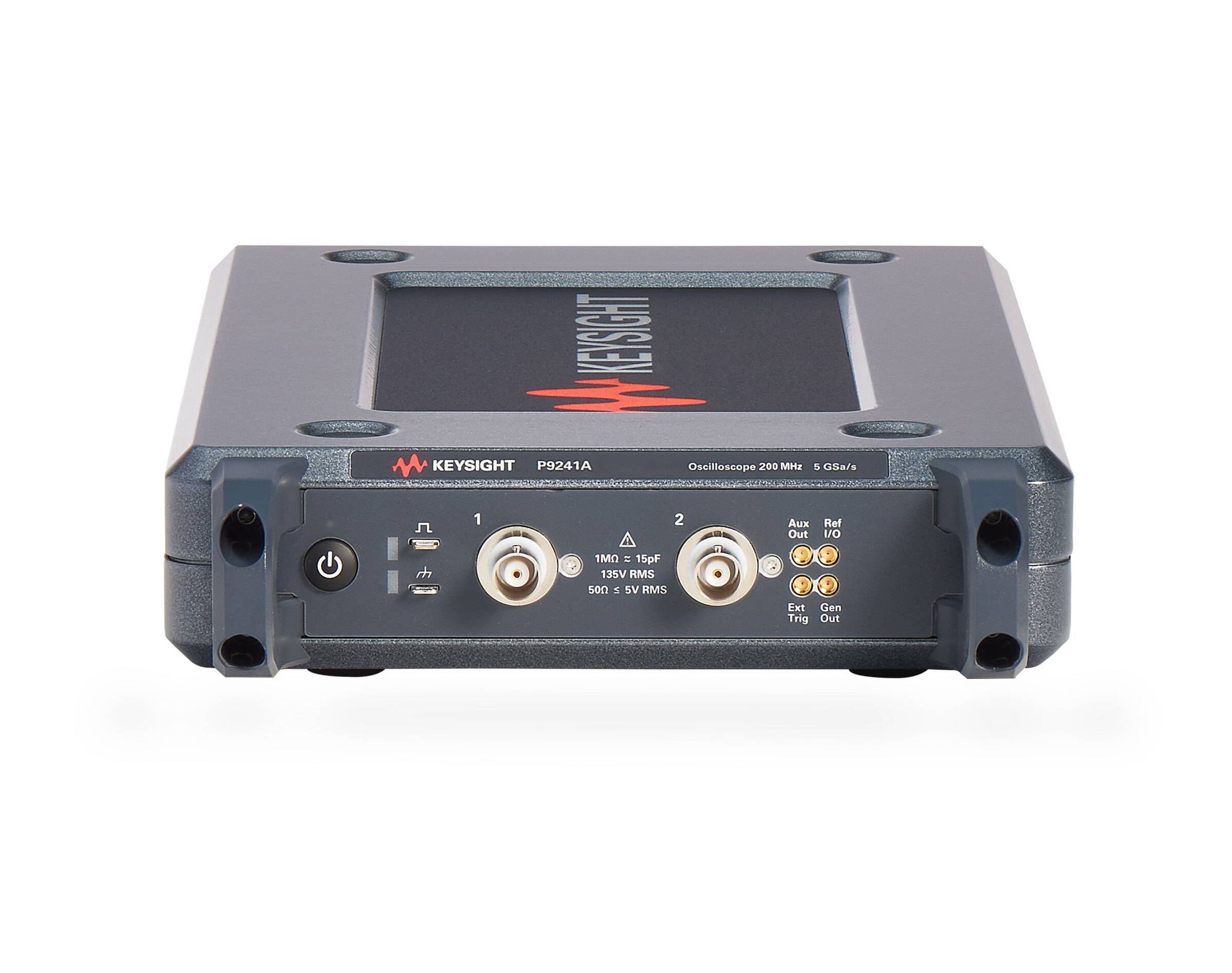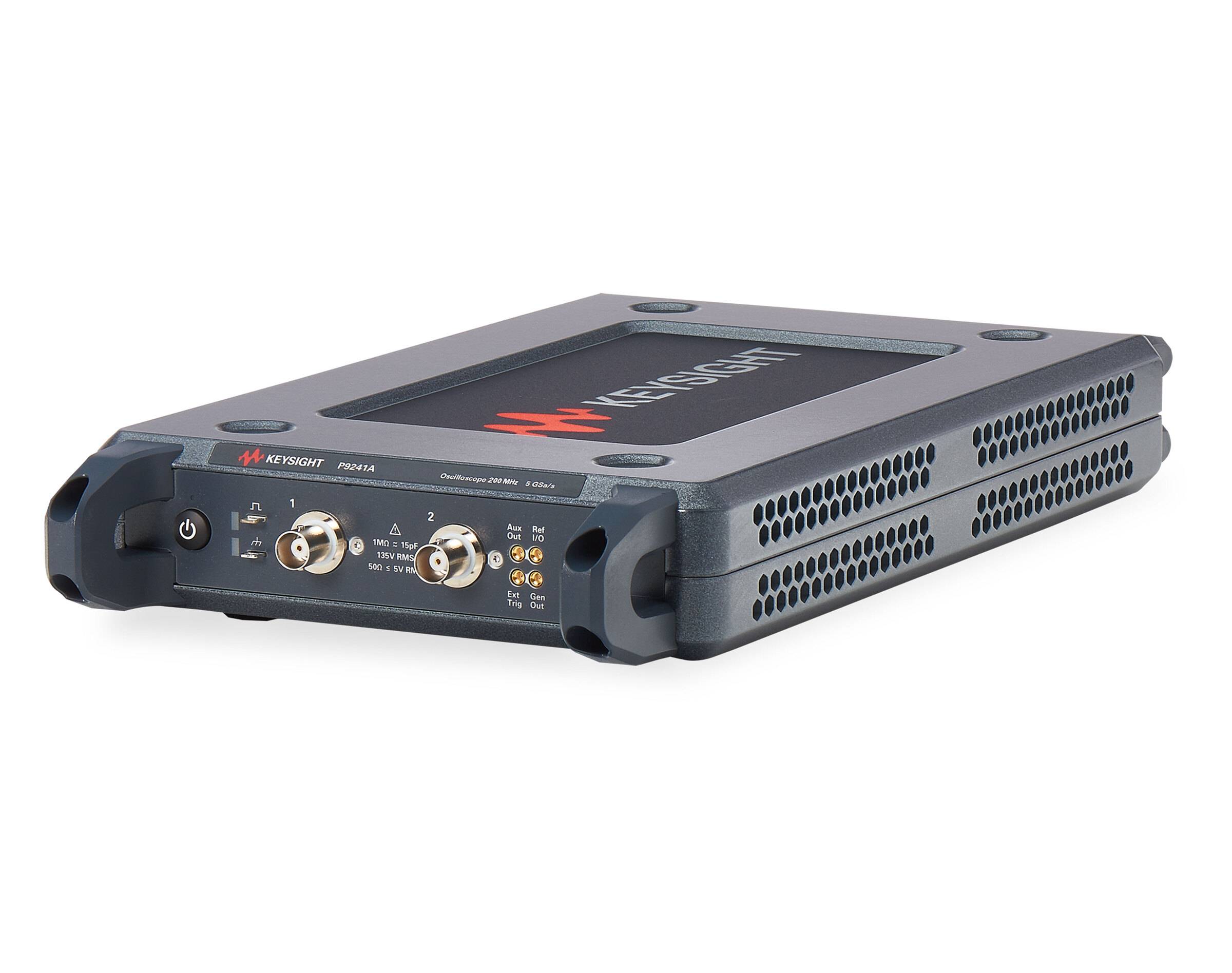 Keysight Streamline Series
Keysight 200MHz to 1GHz Bandwidth, 5 GSa/s USB Oscilloscopes
Key Features
200 MHz, 500 MHz or 1 GHz bandwidths available
Advanced triggering enables capture and analysis of complex signals
Visual triggers (zone touch and mask) make trigger and capture of signal errors quick and easy
Serial protocol analysis and triggering for most common protocols
Automated FFT and waveform math extend analysis
Segmented memory can analyze 1000 events
Protocol analyzer for I²C, UART, CAN, LIN, CXPI
20-MHz arbitrary waveform generator
The Keysight Streamline Series P924xA USB oscilloscopes finally bring the renowned InfiniiVision usability and performance to USB oscilloscopes.
Many USB users have been using digitiser hardware with software that simulates an oscilloscope for test and troubleshooting. The limitations of this configuration are often overlooked and can cause signification problems. For instance, when an instrument says it has a high waveform update rate, people usually expect it to have a higher probability of catching random and infrequent glitches, but this isn't the case for those instruments. In addition, common measurements like waveform averaging and advanced waveform triggers are also not available.
The Keysight Streamline Series USB oscilloscopes changes this by requiring minimum support from a central processing unit (CPU), as most of their core operations are handled by the MegaZoom IV smart memory. MegaZoom also includes hardware serial decoders and hardware mask/limit testing capability, supports GUI operation and integrates additional instruments like a function/arbitrary waveform generator.
In conclusion, the P924xA USB oscilloscopes utilise hardware to perform many of the functions traditional digitisers do with software on the CPU. By doing more in hardware, P924xA Series oscilloscopes can analyse more of the signal than ever before.
Bandwidth

200 MHz
500 MHz
1 GHz

Zone Touch Trigger

Standard

Multi Domain Analysis

Gated FFT