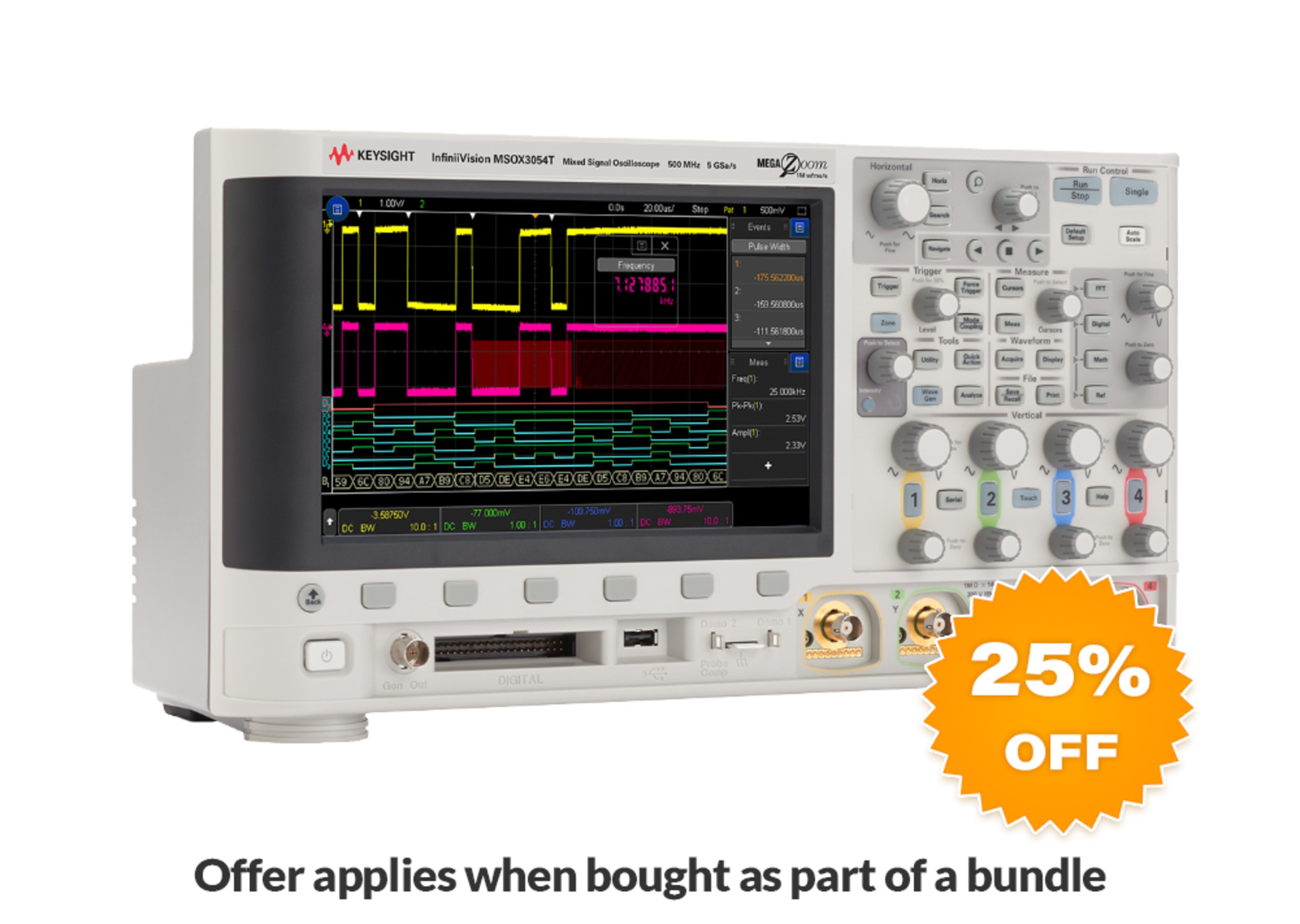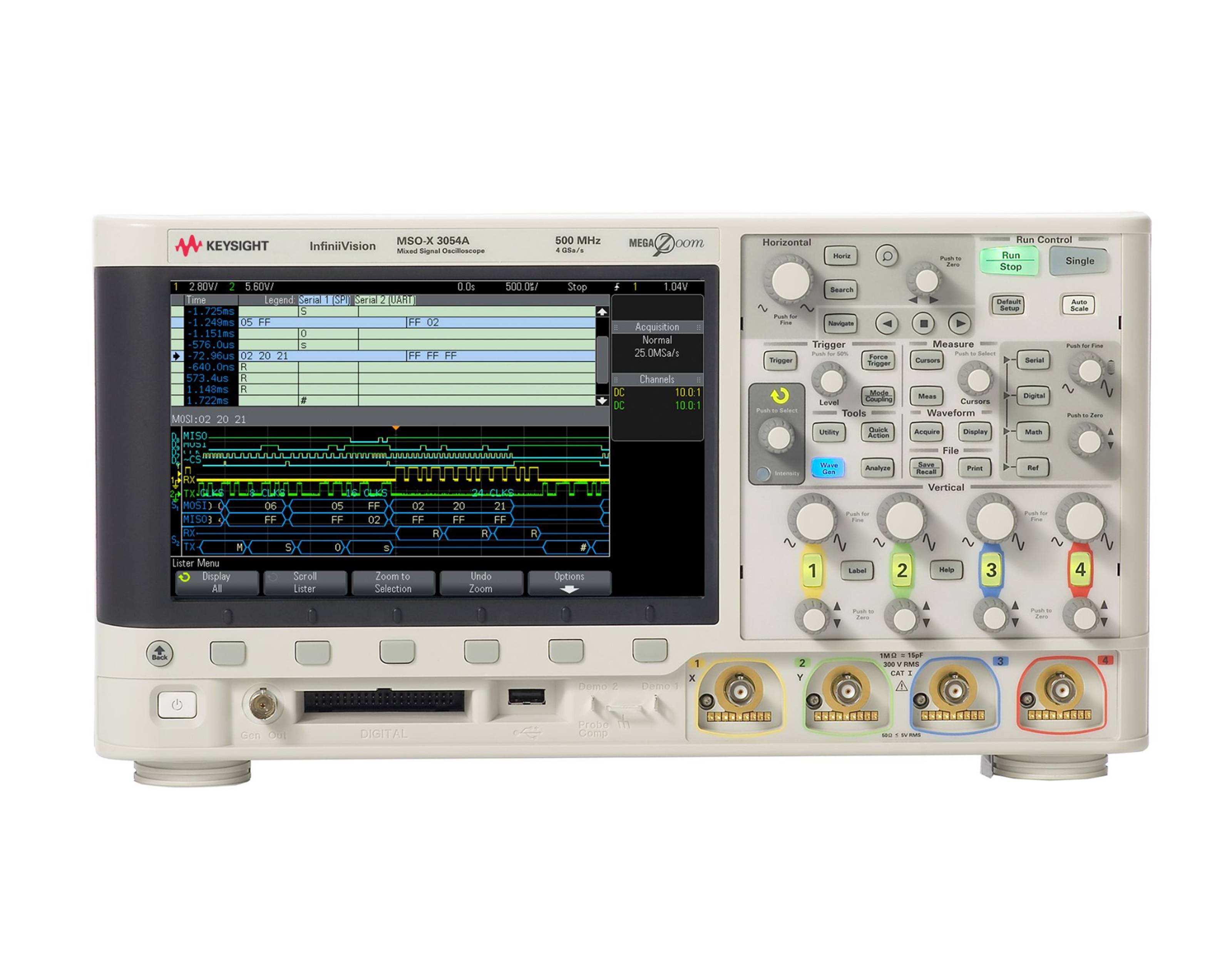 Keysight MSOX3054T - 96152578
Keysight MSOX3054T Oscilloscope, mixed signal, 4+16-channel, 500 MHz
Key Features
8.5" capacitive touch / gesture enabled display
Bandwidth ranges starting from 100MHz go up to 1GHz
Up to 1,000,000 waveform updates/second6-in-1 instrument integration: digital voltameter (DVM), counter, function/arbitrary WavGen, MSO, protocol analyser.
Supports multiple Serial protocols such as, SENT, CAN/CAN FD, FlexRay, LIN, ARINC429 and many more.
The Keysight 3000T X-Series is a new series of touch screen oscilloscopes from Keysight. These oscilloscopes have several key features such as; bandwidth ranges starting at 100MHz going up to 1GHz, a 8.5" capacitive touch screen with optional touch commands allowing for quick and easy navigation. Some other features include but are not limited to; 5GSa/s sampling rate, 4Mpts memory depth and segmented memory as standard.
The Keysight 3000T can also provide users with the possibility to make in-depth analysis and characterisation measurements thanks to a number of integrated instrument options available. These instruments include an MSO, 20MHz waveform generator, digital voltmeter (DVM), counter and protocol analyser (with new SENT and CAN FD serial protocols).
Amplicon is offering a fantastic 25% off bundle offer with the purchase of the Keysight InfiniiVision X-series oscilloscopes. Full offer details here
Zone Touch Trigger

Standard

Multi Domain Analysis

Gated FFT