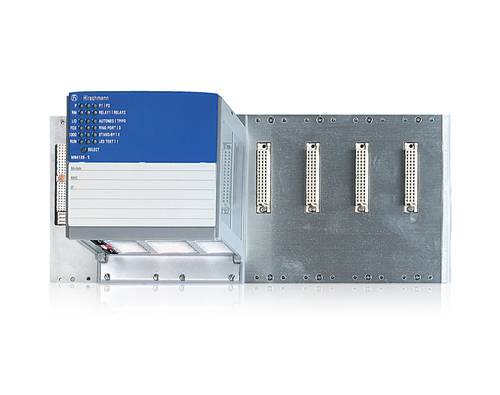 Belden MICE - MS20-0800SAAPH - 96145597
MICE - MS20-0800SAAPHH, 8xFE RJ45, Pro,18-32VDC, 0 to 60C
Key Features
8 - 10 Ports: Fast Ethernet and Gigabit Ethernet
Redundancy (HIPER-ring MRP RSTP 802.1D-2004)
port priority 802.1D/p, priority (TOS/DIFFSERV)
Time Synchronisation
DIN Rail mount
The MS20/MS30 Layer 2 Switches can have 8 to 24 100Mbit/s max ports. Fully managed (web, SNMP and CLI) IGMP snooping (multicast filtering), VLAN, port mirroring, port control, port security, link alarms, broadcast limiter, traffic diagnostics, HIER-Ring redundancy, RSTP etc.
MS20 can have up to 24 Fast Ethernet ports and are available in a 2- and 4-slot version (4-slot can be expanded to a 6-slot using the MB backplane extension). They require the use of hot-swappable media modules for any combination of copper/fiber fast device replacement.
The MS30 series of switches have the same functionality and features as the MS20 series, with the exception of an added slot for Gigabit media Module (for 2x 10/100/1000 RJ45/Gigabit SFP combo ports).
Management

Layer 2 Managed

Type of Ports

Copper RJ45

Max Operating Temperature

60 °C

Min Operating Temperature

0 °C