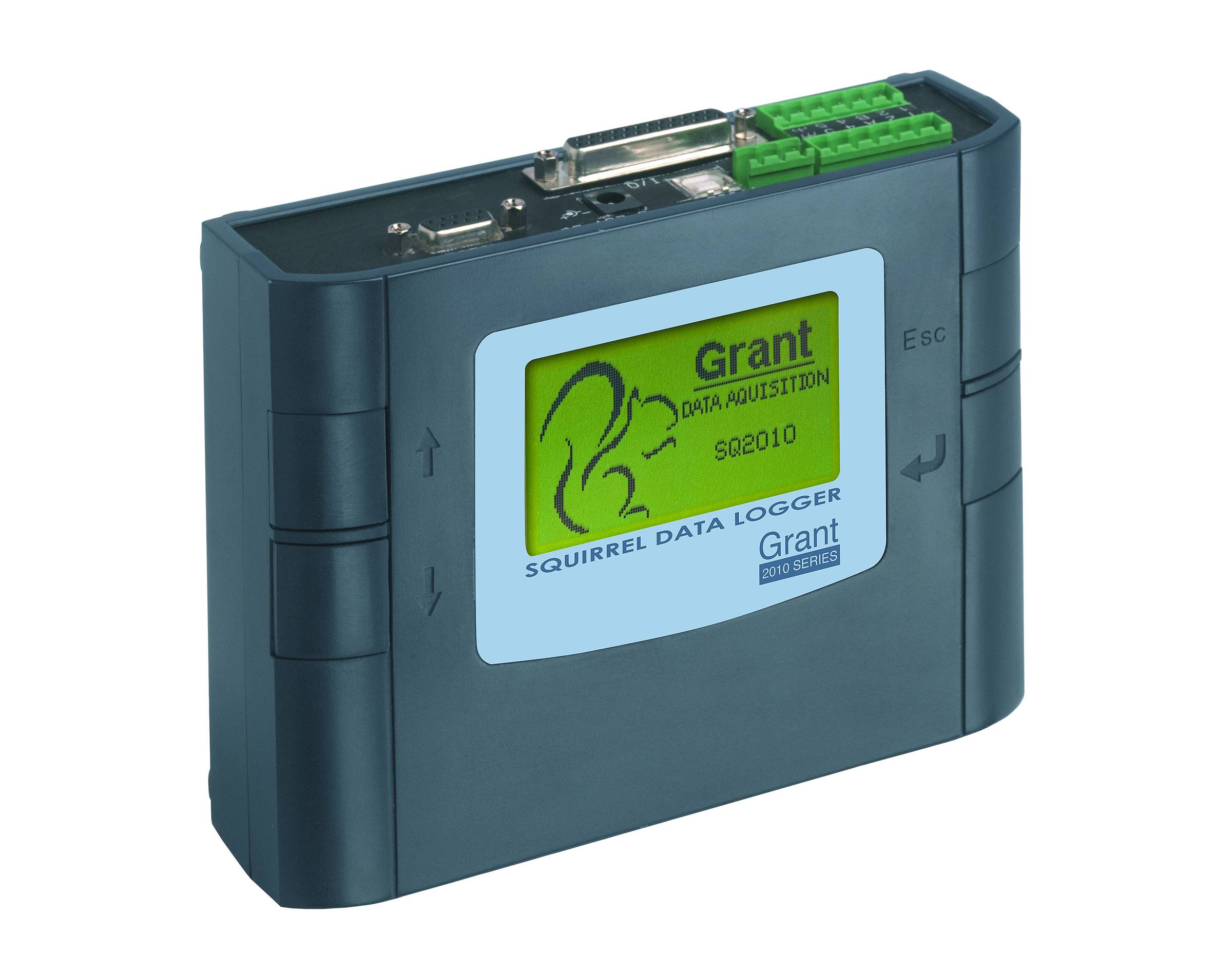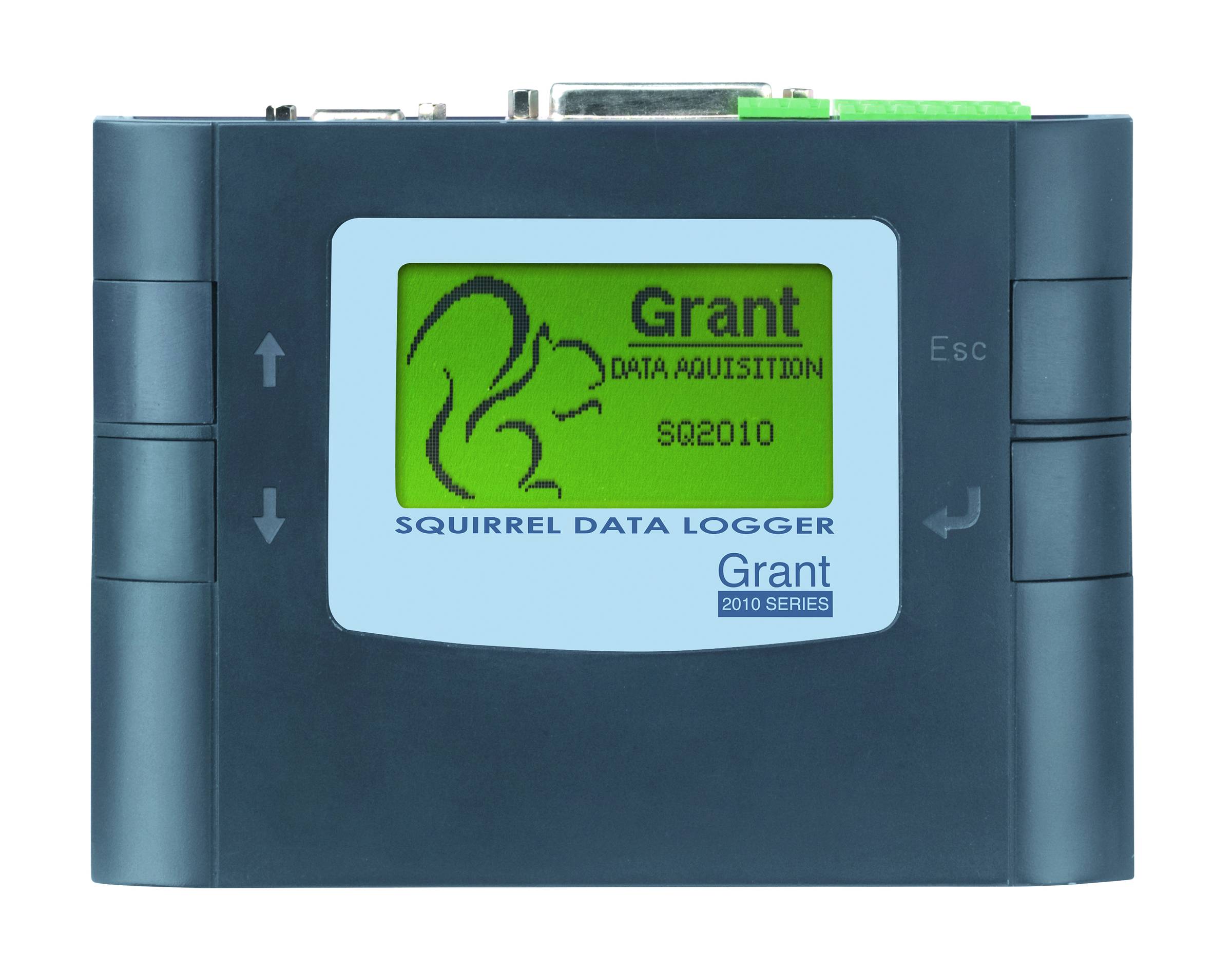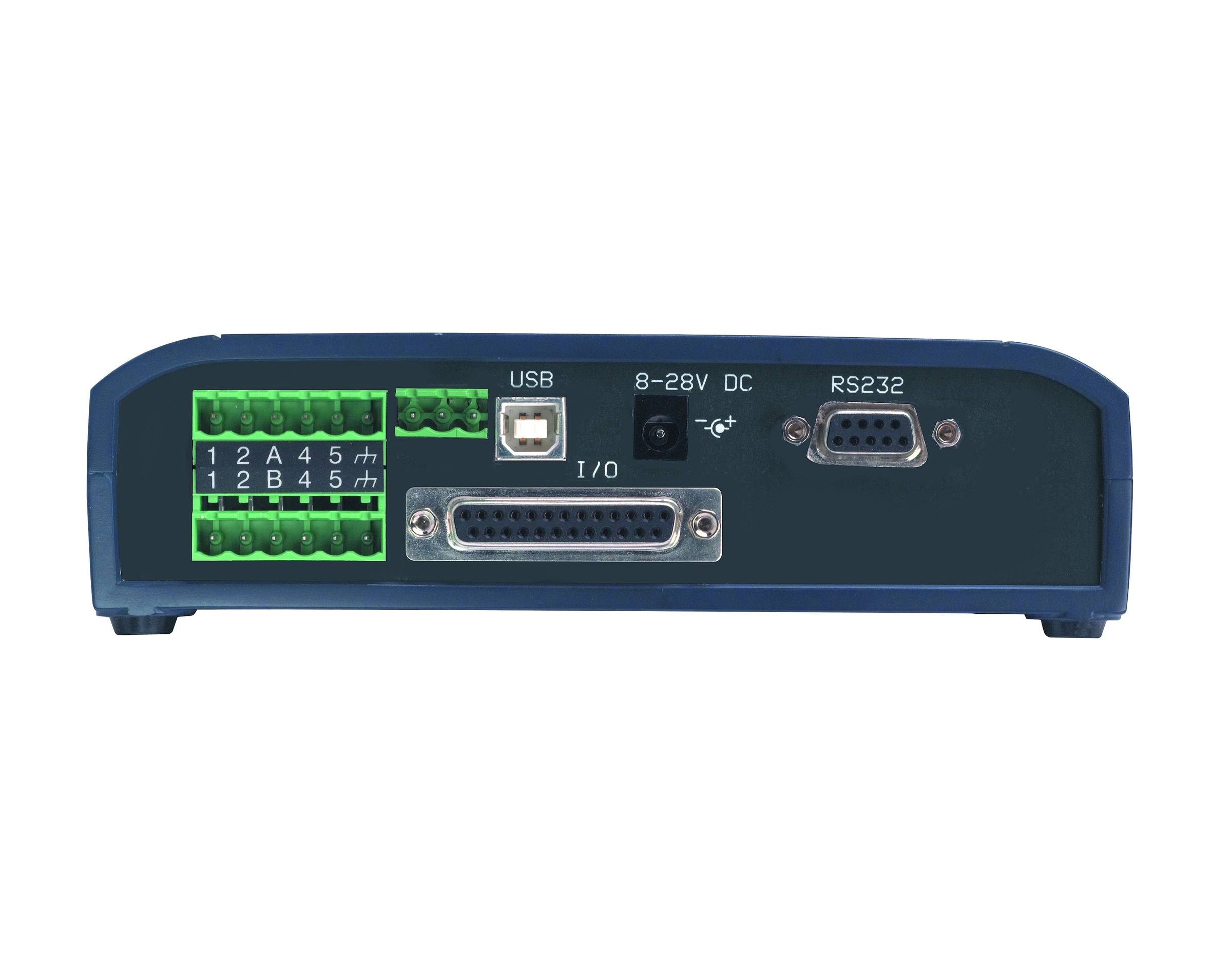 Grant SQ2010 series
Grant Universal 8 channel portable data logger
Key Features
8 single-ended universal inputs
Measures voltage, current, resistance or temperature sensors
Non-volatile memory for up to 1.8 million readings
Download to removable MMC
Portable, battery operated or mains powered
USB and RS232 interface
Large graphical display
3 year warranty
The Grant Squirrel SQ2010 is a versatile general purpose data logger which combines high performance, comprehensive features and universal inputs with a large graphical display.

It has been designed for use as a portable meter or standalone data logger in a variety of numerous applications in industry, R&D and environmental monitoring.

The SQ2010 data logger is very easy to use via its intuitive icon driven display. For the majority of applications a PC will not be required to configure the SQ2010, however SquirrelView software is provided with every logger for set-up and downloading data. Optional SquirrelView Plus software allows graphical analysis of historical and on-line data, with advanced reporting.
Logger Display

127 x 64 Dot matrix LCD

Logging Channels

Up to 10
Datasheet

971.11 KB

Datasheet

57.00 KB

Datasheet

81.61 KB