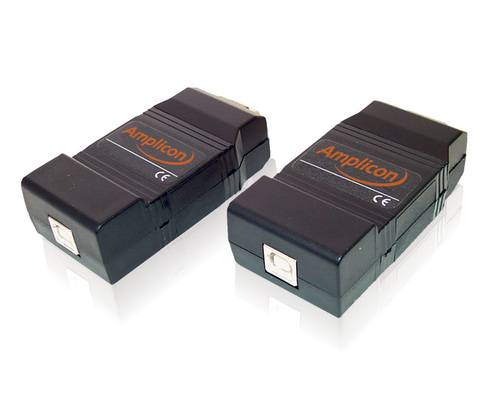 Amplicon USB-485Ui series
Amplicon universal high speed USB to serial converters
Key Features
Windows 98, 2000, XP, 7 and Linux compatible
Select any integer baud rate from 184bps to 1Mbps continuously
New UART chip enables all 'non-standard' baud rates
Three point isolated serial communications on USB-485Ui
No external power required
Automatic turnaround in half duplex RS485 mode
The Amplicon USB-485 Ui high performance, high quality converters are designed and manufactured in the UK.

Baud rate is selectable allowing your PC or laptop to interface to any piece of equipment with a RS422/485 port.

Thanks to the new UART used in this design, absolutely any integer baud rate can be selected, not just the standard options of 19.2/38.4/115.2kbps etc. This is ideal when interfacing to equipment that operates on non-standard data rates.
Type of Serial Ports

DB9 (male)

Min Operating Temperature

0 °C

Max Operating Temperature

50 °C