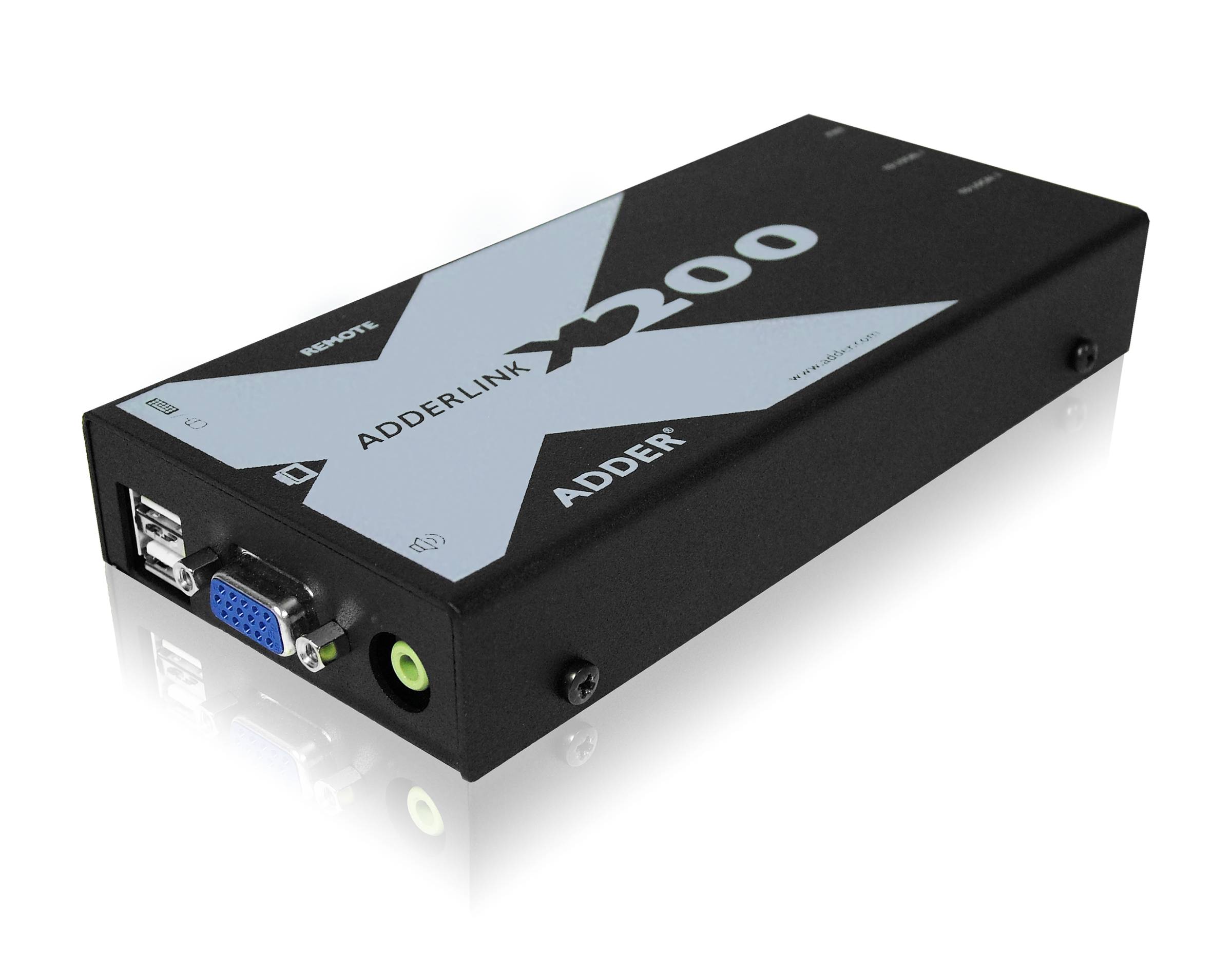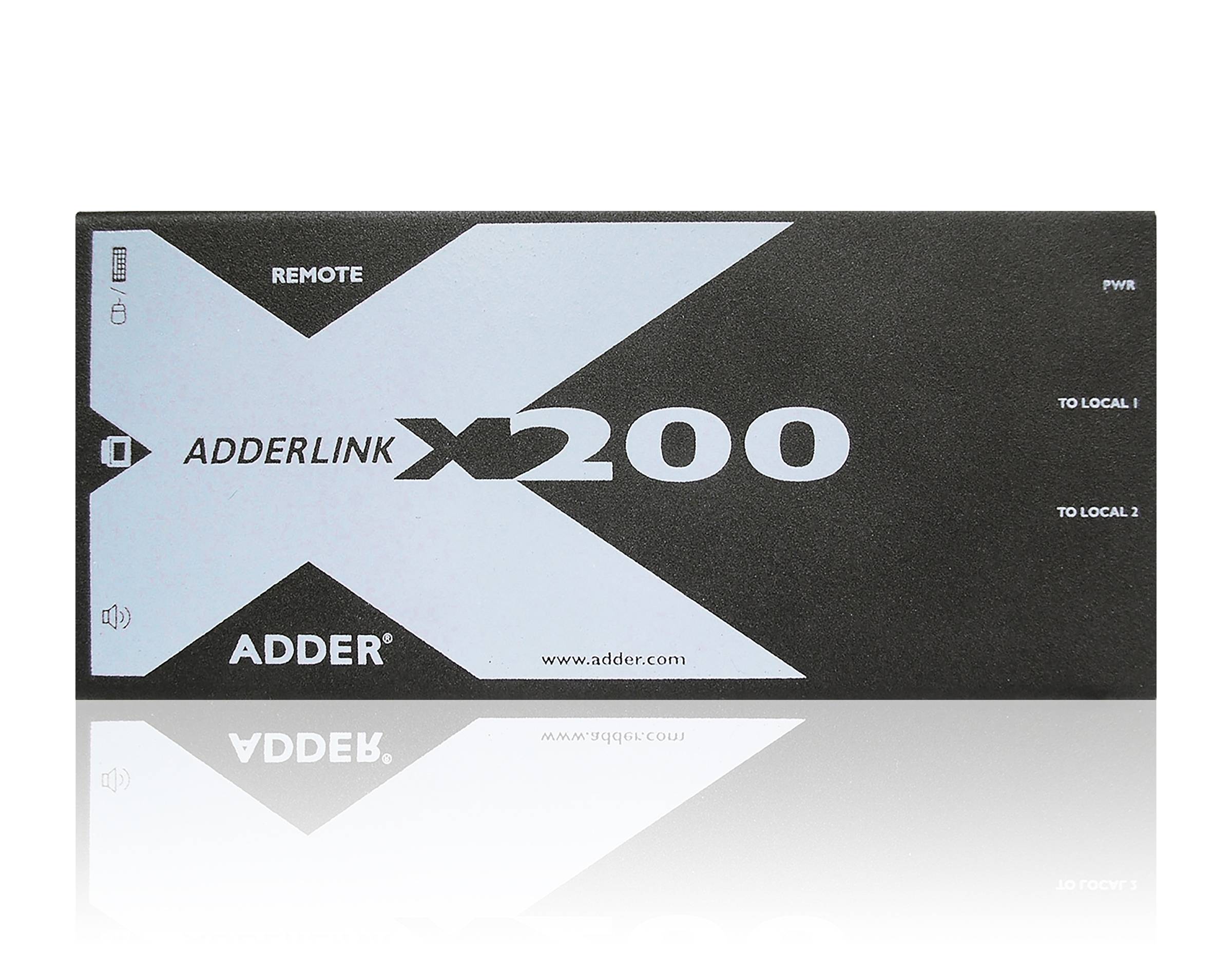 AdderLink X200 series
Fully featured USB keyboard, video and mouse extender with digital stereo audio support for two computers
Key Features
Extends video a single CATx cable (optional audio)
PS/2 and USB keyboard and mouse support
High resolution video quality (up to 1280 x 1024 @ 300m, 1600 x 1200 @ 200m or 1900 x 1200 @ 50m)
Distances up to 300m
Receivers with dual video and audio outputs
Use as stand alone or rackmount 16 modules across 3U
All metal construction
The AdderLink X200 allows for the transfer of video, audio, and USB keyboard and mouse over standard CAT5 (or higher) cables.
The X200 applies signal compensation and extends to distances up to 200m (1600 x 1200) and 300m (1280 x 1024) from the computer / signal source. X200 products are all metal and can be used as standalone products or rackmounted in a 2U chassis.
Typical applications include path finder applications in shopping malls or estate agencies, and remote connection to servers that might be in a noisy server room.
With all KVM products, Amplicon recommends the use of shielded CATx cabling.
Distance

10 m
30 m
50 m
100 m
150 m
300 m