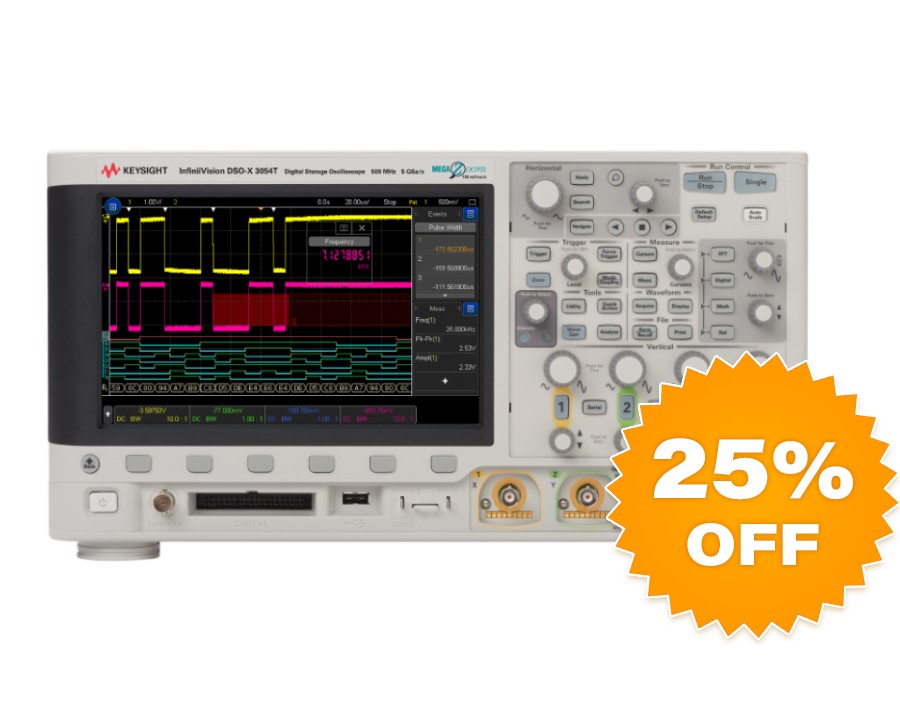 Save 25% on Keysight application bundles
Amplicon, the preferred UK distributor for Keysight products, is offering an amazing 25% off when you purchase an InfiniiVision X-series oscilloscope bundle.
This will save you valuable time and money as you no longer have to decide which probes, hardware upgrades and software options to purchase along with your oscilloscope.
We are offering six exciting bundles for you to choose from! The bundles are optimised for automotive test & debug, power supply characterisation & testing, and high speed signal integrity/jitter testing.
To learn more about what's included in each of these new InfiniiVision application bundles, download the promo datasheet.
Contact our Measurement & Control team today.