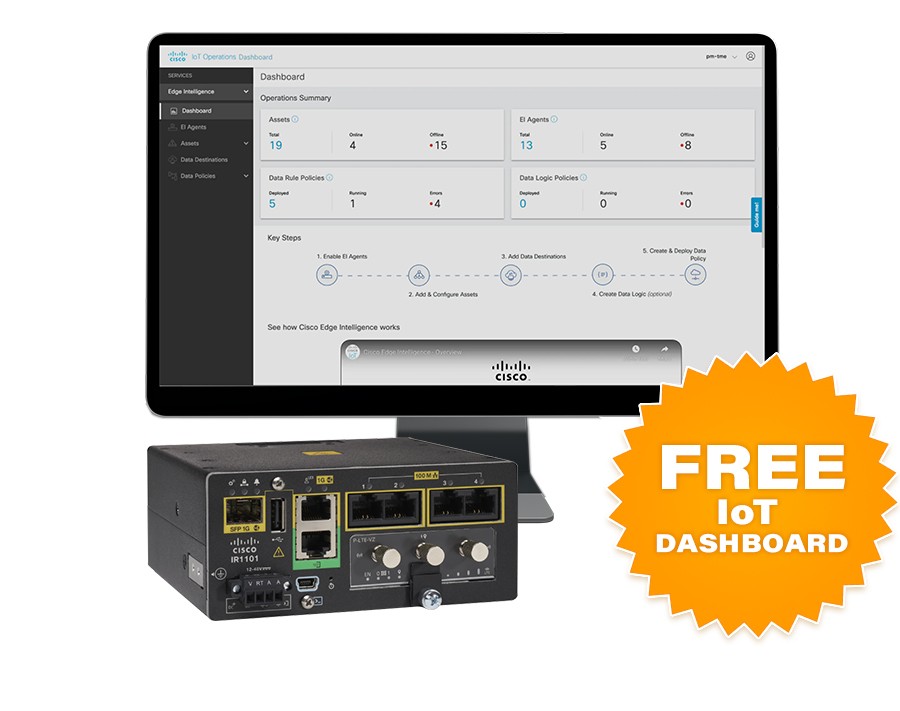 Future-proof your IoT deployments with Cisco
Amplicon, the authorised partner for Cisco networking products, are offering a one year license for Cisco IoT Operations Dashboard at no extra cost with a purchase of any Cisco IR1101 Rugged Series Router.
The Cisco IR1101 is the most compact, FirstNet Ready industrial router offered by Cisco. Designed in a highly modular form factor, this is an ideal solution for remote asset management across multiple industrial vertical markets.
Cisco IoT Operations Dashboard is an award-winning cloud-based management software that allows you to deploy, monitor, troubleshoot and gain insights into your networking devices and connected equipment remotely.
With both the Cisco IR1101 and IoT Operations Dashboard, you can accelerate deployments with Zero Touch Deployment, rapidly gain insights and execute applications, optimise maintenance costs, and maintain business continuity.
This is a limited time offer, ending in July 30, 2022. Contact our Data Communications team today to save on your next project!
Qualified Products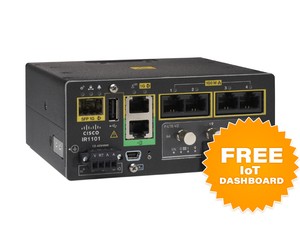 Cisco IR1101 series
Cisco IR1101 Integrated Services Router, 5G, SD-WAN, Dual Sim, VPN, NAT, Firewall