Ultra-compact rackmount PC specifically designed for IoT applications
Specifically designed for IoT edge applications, the new Impact-R series introduces new levels of CPU and graphics performance with integrated IoT features, real-time performance, remote device management, data security and functional safety.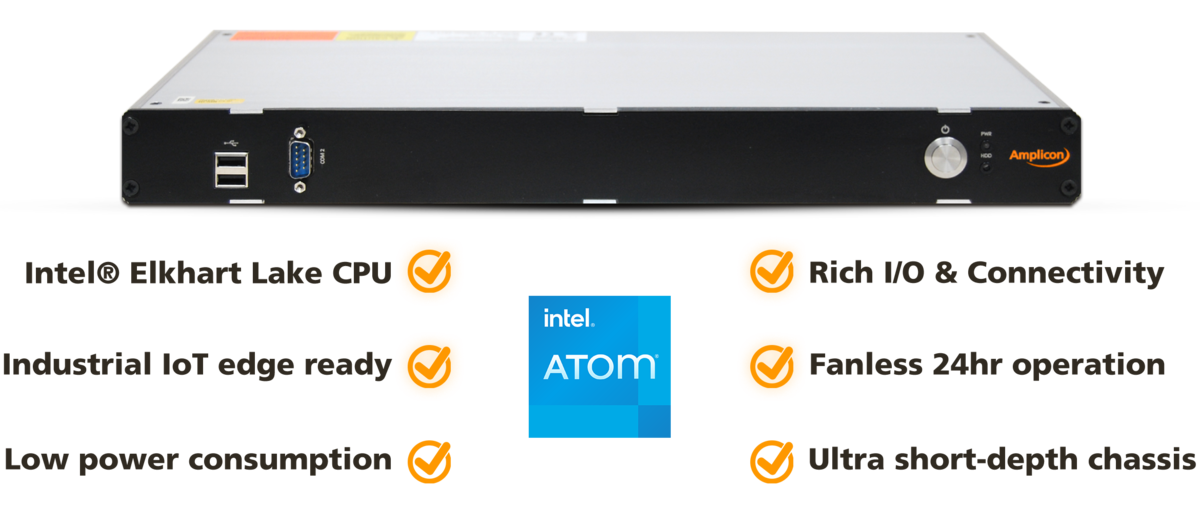 View Impact-R 1210F range
High performance computer with integrated IoT capabilities
Powered by the superb Intel ATOM® Elkhart Lake processor, the new Impact-R series is equipped with next-gen UHD graphics and integrated IoT features including remote device management, data security & functional safety capabilities.
Extensive I/O connectivity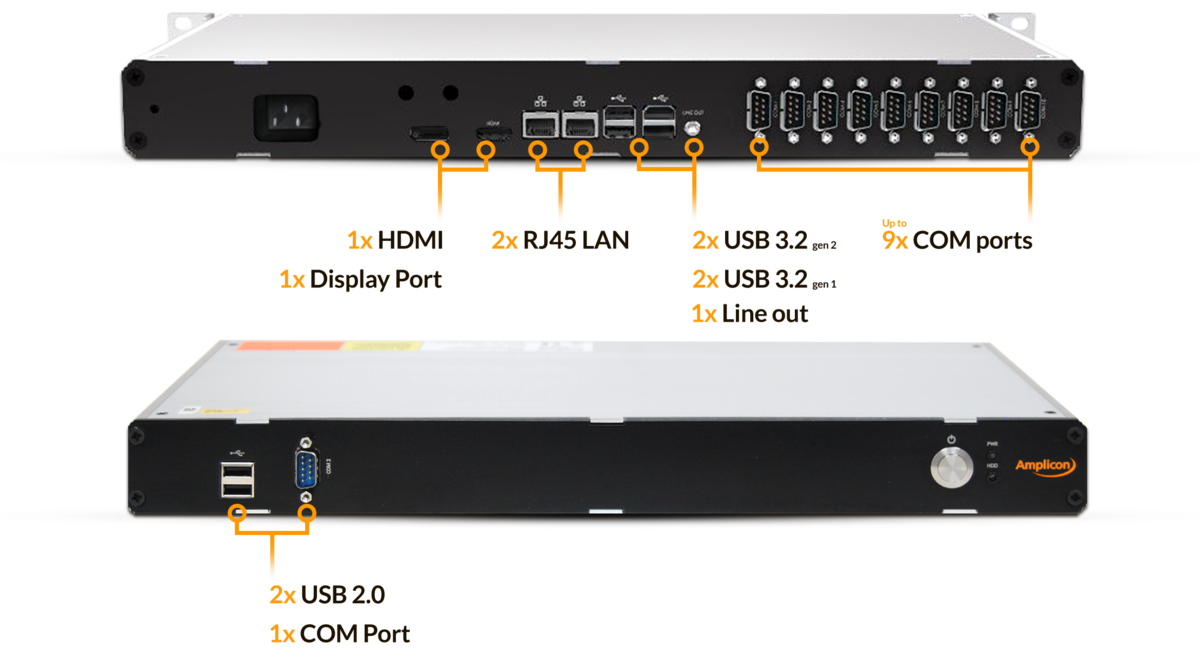 The Impact-R series extensive I/O capabilities include up to 10 COM ports, 2x Ethernet, 6x USB and options for Wi-Fi and Cellular, allowing you to connect to a vast number of remote I/O devices. This low-comsuption industrial PC outputs stunning 4K on up to three displays simultaneously, even in the most space-constrained environments.
Space saving rackmount computer

Compared to a standard 1U rackmount PC, the new Impact-R 1210F series is less than half the depth, making it ideal for applications where space is at a premium. Despite its compact size, the new series does not compromise on performance & features, offering next-gen graphics and extensive I/O capabilities.
Explore the new Impact-R 1210F models
Book a demo unit
The new Amplicon Impact-R 1210F series is available for test drive in your specific application. Simply fill in the form below and one of our technical application engineers will contact you.
Book a demo unit