Ultra-compact Industrial PC for innovative IoT Edge & Cloud applications
Designed and built in the UK, the new Amplicon Impact-P 100A brings edge computing to the harshest of environments. Despite its ultra-small form factor, the new embedded PC comes fully packed with innovative features and IoT capabilities.
View Impact-P 100A
Extensive connectivity and expansion options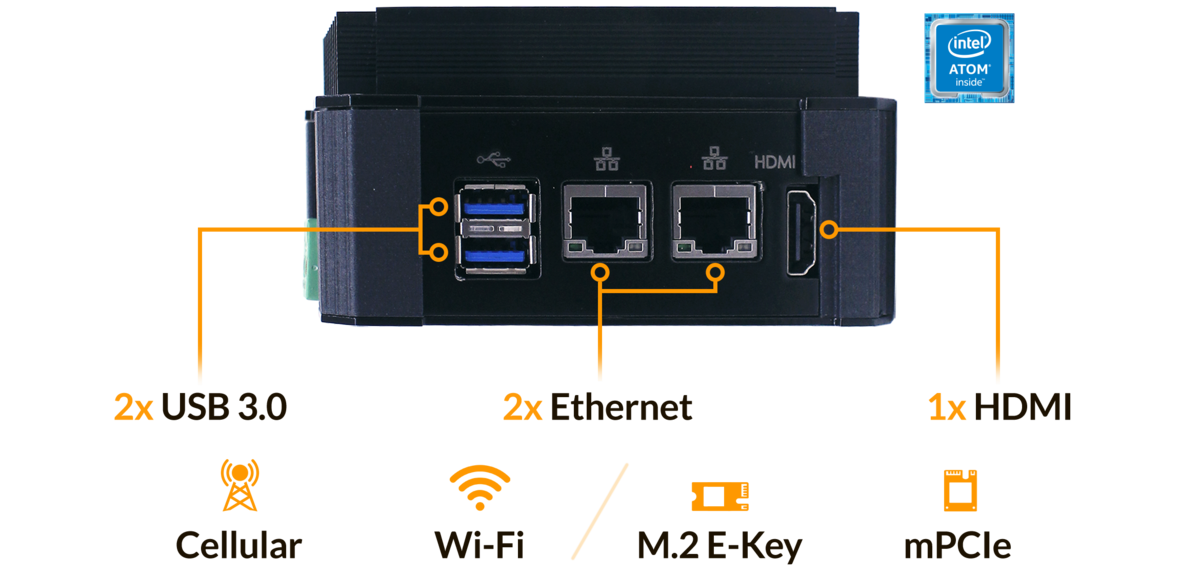 Powered by the superb Intel ATOM ® Apollo Lake processors, the new embedded PC doesn't skimp on connectivity functionality featuring integrated Cellular and Wi-Fi, USB, Ethernet and HDMI ports as well as extensive expansion options.
Impressive operating tempurature range

Extreme temperatures are common in industrial and embedded computing applications. With an impressive operating temperature range of -40°C to +85°C, the new Impact-P is designed to last, no matter where they are installed. Collect and transfer data right from the edge even in the harshest environments.
Innovative design and ultra-compact form factor
The Impact-P is a robust fanless embedded PC housed in a leading-edge aluminium and carbon composite chassis, built to withstand shock and vibration even in the hardest environments. Featuring a weight of 400 grams and a small W110 x H56.8 x D80.5mm foot-print, the new Impact-P is ideal for even the most space-constrained applications.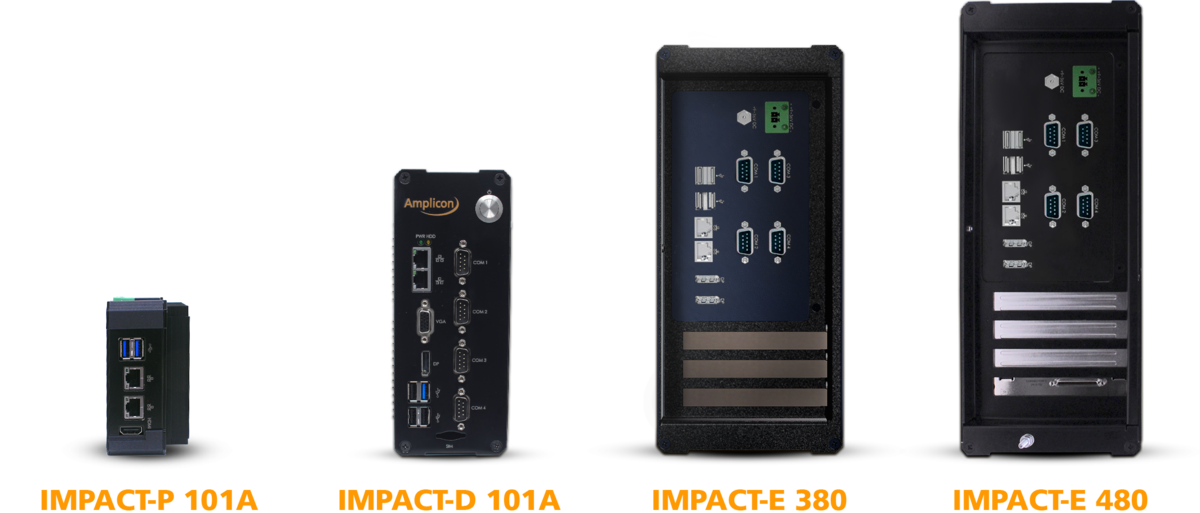 Free Remote Management Software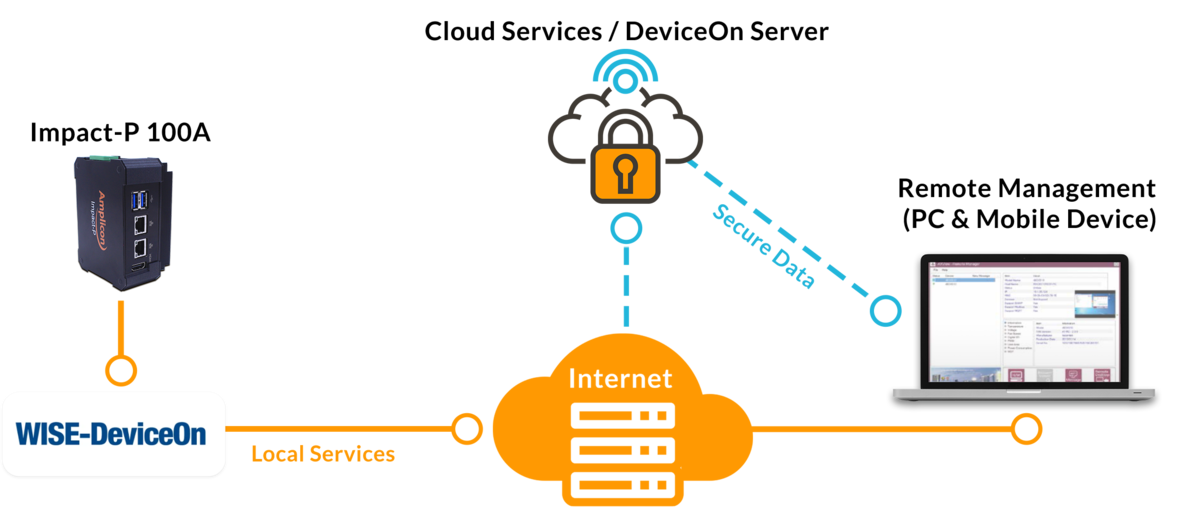 In addition to the valuable space saving benefits that come with a small embedded PC, the Impact-P 100A series gives you free access to Wise-DeviceOn, a highly integrated management software providing an entire suite of remote management solutions and an easy-to-use programming interface.
Amplicon Impact-P Embedded PC applications
Explore our IoT Embedded PC's range
Book a demo unit
The new Amplicon Impact-P 100A series is available for test drive in your specific application. Simply fill in the form below and one of our technical application engineers will contact you.
Book a demo unit
New Amplicon Impact-P 101A 360 view