PXI Switch modules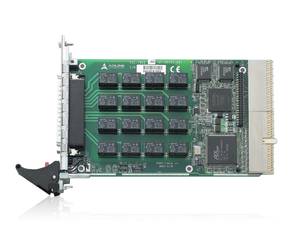 PXI switch modules are used to connect many "devices under test" to one or more PXI instruments such as an oscilloscope or signal generator.
The Amplicon range of PXI switch modules includes NI's popular PXI and PXIe multiplexer switches are ideal for high-channel-count applications that need to connect measurement or signal generation instruments to various test points on devices or units under test (DUTs or UUTs).
NI switch modules offer advanced features, such as hardware triggering, relay health monitoring, onboard relay count tracking, and a wide variety of reconfigurable models, providing you the option to modify the topology of the switch based on your needs. These advanced features offer a smarter way to tackle difficult applications in industries ranging from consumer electronics to aerospace and defense.
Product Range