PXI Data Acquisition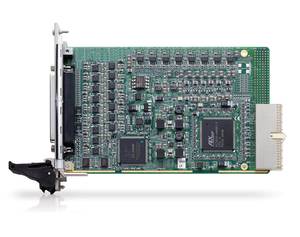 We offer a range of PXI cards that enable monitoring of signals or waveforms for integration into Windows based operating systems.
High speed digitisers offer the sampling speeds found in oscilloscopes, whereas multifunction cards can monitor up to 64 signals at lower speeds. Many products here also provide analog output signals which can output 8 waveforms simultaneously.
High channel digital I/O can be provided with a CompactPCI card but it will not use the PXI triggers
Product Range