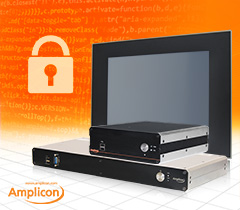 We wish to inform all customers that Amplicon has handled the issue promptly and taken appropriate actions to guarantee that all our computers are secure and won't put your critical information at risk.
The flaws, named Meltdown and Spectre, were discovered by security researchers at Google's Project Zero in conjunction with academic and industry researchers from several countries. These bugs allow programs to steal data which is currently processed on the computer and get hold of secrets stored in the memory of other running programs. This might include your passwords stored in a password manager or browser, your personal photos, emails, instant messages and even business-critical documents.
Microsoft has released patches that fix these bugs, and will be applied during installation to all Amplicon computers to give you peace of mind that your data won't be compromised by these vulnerabilities.
If you still have concerns, please do contact us for advice or support.

To find out more about the issue please visit https://meltdownattack.com
08.01.2018