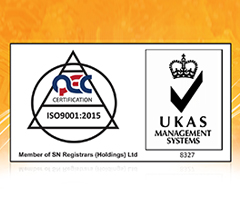 Following their annual audit, Amplicon has successfully achieved the requirements of international standard ISO 9001:2015.

Amplicon first obtained certification to the management systems standard in 1992 and, thanks to outstanding leadership, continue to exceed the much more demanding expectations of the new standard.

Amplicon are proud to put customers at the centre of all they do and look forward to working with the certification body to assure them the highest standard of management at all times.
24.10.2017