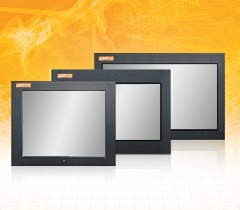 The Amplicon Senses industrial monitors offer the highest quality LCD, enabling clarity and crystal imaging regardless of the resolution!

There are three options to choose from: Rack-mountable, Panel-mountable and Open Frame. The choice allows greater flexibility for mounting integration.

All three options are available in 17" or 19" screens with options for touch screen and different combinations of video input. DVI, HDMI, or VGA? We have a screen to suit your needs!
16.11.2016