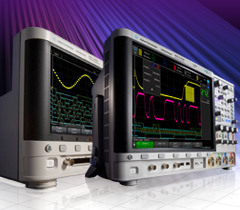 All
Keysight (formally Agilent) InfiniiVision X-Series
oscilloscope software features can be upgraded, this allows customers to choose what they need for their immediate application and give them the ability to upgrade at a later date.
From April 1, 2014, Amplicon customers can enable all software options on an Keysight 2000 X, 3000 X, or 4000 X-Series oscilloscope for the price of a single option! Simply purchase a single promotional product license and have all software applications enabled instantly. This is available to both existing Keysight InfiniiVision X-Series oscilloscope customers as well as any new oscilloscope purchases.
This is an outstanding offer that represents a saving of up to £11,405! For more information,
please visit our promotion page
.
Offer ends September 30, 2014.
08.05.2014