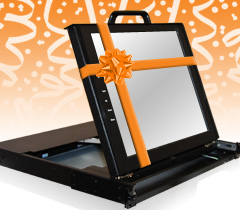 We are pleased to announce the winner of the Amplicon 40th birthday competition.
The winner of the
KwikDraw-B 170 monitor
is
Michael Aspaturian
from EDF Energy, who managed to correctly guess the number of birthday cakes in our corporate video.
Michael Aspaturian, Project Manager at EDF Energy commented: "Stunned; a genuine congratulatory email for once! A brilliant surprise for one very happy customer. Thank you Amplicon".
Thank you if you took part in the Amplicon 40th birthday competition and we hope you will join in some of our other celebratory events in the coming year!
21.06.2013