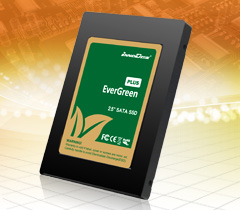 Solid-state drive (SSD) technology is becoming increasingly popular within the embedded market. With no moving parts, solid-state technology is well suited to harsh environments where temperatures can be as low as -40°C or as high as 70°C. SSDs are extremely resilient against shock and vibration, making them an obvious choice over a mechanical hard drive for demanding applications.
The EverGreen Plus WT SSD gives you a wide operating temperature, increased read and write speeds, and an additional built in voltage detector circuit. The detector circuit will identify a drop in voltage caused by a sudden power loss, triggering a final data write from the buffer, ensuring no data loss.

The integration of this innovative technology with the new Amplicon Impact-E 100/150 series makes a complete compact embedded solution.
15.05.2013