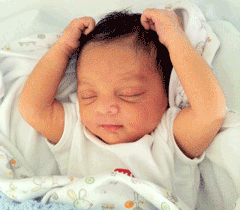 We are delighted to extend a very warm welcome to the newest member of Tiny Team Amplicon.
On the 1st August 2012, weighing in at 7lb 5oz, Raahil Arvin Ahmed made his entrance into the world! He is the first child for our data communications sales engineer Niaz Ahmed and his wife Samrina.
Mother and baby are doing well and Dad is still accepting congratulations on a job well done! Our warmest congratulations to Niaz and Samrina, what a lovely summer surprise!
23.08.2012