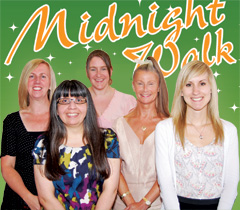 The girls from Amplicon, including the CEO, strode off around the streets of Brighton to raise funds for the Martlets hospice. This event is well supported locally and some 1000 women joined together to raise much needed funds.
The walk now in its 6th year has raised over £750K and this year Team Amplicon Girls raised an outstanding £840! The girls managed 6.7 miles in a little over 2 hours quite amazing considering that this was our first attempt.
Sore feet, blisters and aching limbs are now being rested up in preparation for the next challenge!
26.06.2012