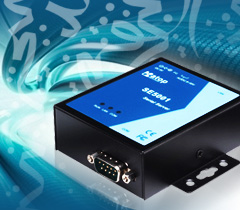 We are pleased to announce the winners of the Amplicon Impact-R F range launch prize draw.
The lucky winners of one of the Atop Serial to Ethernet extenders are:
· Gavin Paterson
· Jonathon Hodges
· Matthew Bagshawe
· Jon Heath
· Donavon Mitchell
Matt Bagshawe, Senior Systems Maintenance Engineer at Network Rail commented:
"That's awesome; they say good news comes in threes! Just had a daughter and now I've won this prize, I should play the lottery!"
Donavon Mitchell, Senior Process Systems Developer, at Bernard Matthews Farms Ltd commented:
"I'm absolutely thrilled to have won this top-notch piece of kit from Amplicon and am really looking forward to putting it to a worthy use."
Thank you to all of you that took part in the Amplicon free prize draw.
16.04.2012