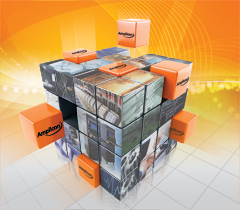 Amplicon has announced the introduction of a new division,
Engineering Services
. This new venture, as well as creating new employment opportunities, is to provide the market place with a trusted partner who can be viewed as an extension of the customers own team creating value that can be delivered straight to the bottom line.
Whilst Amplicon is already renowned for supplying high quality complex systems, the new Amplicon Engineering Services division combines the best engineering practice over a range of disciplines such as mechanical, electrical and electronic engineering as well as a custom integration and build facility.; bringing together and capitalising on all of the skill sets that have become the hallmark of Amplicon over the past years.
With the inexorable drive to reduce overheads many companies are looking for a partner who can demonstrate not only engineering competence but one that fully understands the importance of producing a high quality, reliable and repeatable service.
The Amplicon engineering team have many years experience in the design, build and testing of complex hardware solutions. This new service allows for entire projects to be expertly managed without compromising hard won reputations and standards. By simplifying the supply chain to a single order, this new service gives the potential for substantial savings in both labour costs and cash flow management.
30.11.2011