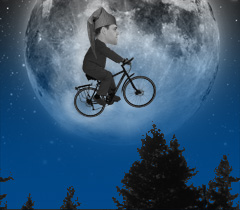 On Friday 3rd September Russell English , one of our configuration & service technicians, will be taking part in a midnight bike ride from London to Brighton.
He will set off from Sloane Square, leaving the bright lights of London behind to arrive on Brighton seafront in time for a well earned breakfast!
This night time event will be raising much needed sponsorship for the Martletts Hospice, who need to raise over £8000 every day to care for patients. It was the outstanding care that Russell's mum received from the remarkable Martlett's nurses and staff that has prompted him to support this worthwhile cause.
02.09.2010