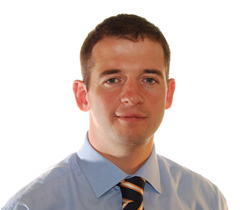 Always happy to dispel the myth that there is no such thing as a free lunch, Amplicon will be hosting a free seminar at their Brighton HQ on 23rd September 2009. The content has been devised based on current and future trends in 'Automation'. The day is designed to give system integrators, solution providers and OEMs a critical insight into technologies such as Industrial Ethernet, 3G Cellular communications, solid state storage and many other emerging technologies.
The event marks the launch of the 'Universal Architecture' from Amplicon – a vision of how all future automation systems will be built regardless of the vertical market.
'Universal Architecture' recognises the major trend of using Industrial Ethernet for communication and Industrial computers for data processing / visualisation as the core building blocks for industrial systems. The current trend in industry mirrors developments in the IT market 25 years ago when PCs, Ethernet and TCP/IP emerged as the de facto technologies for office automation.
Subjects covered in the seminar which are at the heart of the 'Universal Architecture' are:
Cellular (3G / GPRS) routers - provide cable-free access to the internet and to other remote sites.

Serial to Ethernet converters - allow legacy RS232/422/485 devices to be used in an IP based network.

Industrial Ethernet - the network infrastructure achieved through the deployment of Industrial Ethernet switches.

Industrial computers - the data processing and visualisation 'brains' of the system.

Remote I/O modules – facilitates the communication of digital and analogue signals from a myriad of sensors across an IP network.
David Evans, Product Development Manager at Amplicon comments:"There is a silent revolution in Industrial Automation at the moment and whilst some of our customers have embraced critical new technologies, many more are unaware of all the options available to them. We would encourage anyone in the field of 'automation' to register for this seminar as they can be guaranteed to leave with innovative new ideas!"
For further details and registration please visit: http://www.amplicon.co.uk/campaigns/emerg-tech-agenda.cfm
18.08.2009