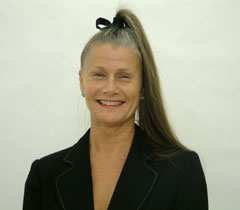 The education system in the UK is undergoing its greatest change for 40 years, and a new Diploma qualification in Engineering ranging from GSCE to A level equivalent is going to be taught both in Brighton & Hove schools and City College in Brighton from September 2009.
The local education and business partnership team work with some of the key engineering organisations in Brighton, and Amplicon commercial director, Gina Citroni, is the first appointed Engineering Diploma Ambassador for the City of Brighton & Hove.
'We are delighted to support the engineering diploma both at local and national level, and being Brighton & Hove City's first engineering ambassador is a great honour', commented Gina Citroni.
The aim of this group is to ensure that pupils gain as much information and experience from the local business community as possible. The Diploma uniquely combines essential skills and knowledge, hands-on experience and employer based learning, to prepare a young person for work or further study. The diploma qualification has been developed with employers to offer a dynamic and exciting way of learning based around an employment sector. The ultimate goal is to deliver better prepared young people with a sector-relevant foundation.
29.01.2009