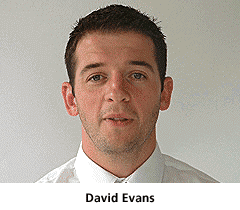 Successful employees can only mean yet another successful year at Amplicon!
We are delighted to announce the following internal staff promotions:
David Evans moves to Product Development Manager and now takes responsibility for our product management team, making sure that we remain at the leading edge of technology.
Simon Shoobridge is promoted to Warehouse & Configuration Supervisor in line with our exciting 'lean manufacturing' project; he is now responsible for both product logistics and ensuring our very talented configuration team out perform last years targets!
Miriam Bernal is now our Marketing Team Leader, taking control of one of the most exciting marketing departments in the business today! She will be undergoing the extensive Amplicon management training process during the coming year.
Finally, we are pleased to confirm the transition of three of our trainees to full competency – Craig Southon, sales engineer for the industrial computing group; and Matthew Hill, configuration technician; last and not least our junior Storeman, Johnny Weaver is now our Storeman.
A very satisfying year for all concerned!
07.07.2008