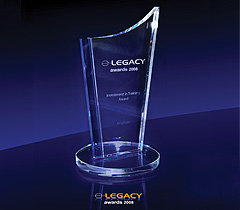 The 2008 e-Legacy Awards presentation luncheon will take place on 11th September 2008 at the Kensington Roof Gardens.
Last year Amplicon were the proud winners of the E-Legacy 'Investment in Training' award, and this year we are delighted to be the sponsor of this award. Training is the key to long term staff retention and is critical to the motivation and well being of all employees.
E-Legacy awards are somewhat different to the usual industry awards in that whilst it is the sponsors that select the finalists in each category, it is the readers of 'Electronic Product Design's who vote, and typically in their thousands for the winners of these awards.
We hope to be meeting some of you as you support or collect awards at this prestigious event. You might just be receiving your award from us!
For more information please visit http://www.epdonthenet.net/awards.aspx
27.06.2008