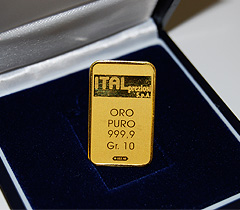 Winning Team!!
Darren Saxby and Jeremy Thomas both from the measurement & control group are the winners in the Agilent Treasure Hunt competition.
Throughout European distribution only 50 gold bars were awarded, this puts Darren and Jeremy amongst the top sales people in Europe for the Agilent product range.
Once again Amplicon underline that a high level of technical expertise in the field of test & measurement means success.
Congratulations to both of you!
25.03.2008