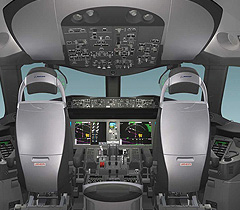 Enhanced PXI test systems supported in UK
Brighton, UK – 8 October 2007: Amplicon has signed a UK-wide agreement with Geotest to supply and support its range of PXI and bench top instruments. Geotest is the acknowledged leader in the test systems market with an extensive range of PXI instruments, chassis and controllers. The addition of Geotest as a key supplier expands Amplicon's capability to deliver complete PXI test systems.
The Geotest range includes Smart PXI chassis, controllers and bus expanders for PXI, PCI and PCI Express. This enables a PXI system to be controlled by the latest PC. Also available are a variety of 3U and 6U PXI instruments for generating and measuring signals. Output devices include DC voltage and power, arbitrary waveform generators and programmable resistor cards. Measurement instruments include frequency counters, RF power and multimeters. There are also high speed digital I/O cards which support vector rates up to 200MHz, high current relay cards and a switch matrix card that can support up to 384 switch cross-points.
Geotest manufactures a range of standalone test instruments such as the GP1551 series of pulse generators, that are ideal as replacements for legacy products no longer available from other manufacturers.
Darren Saxby, Sales Manager for Amplicon's Measurement and Control Group commented, "This agreement is a huge boost to our PXI and test systems capability. We are now able to offer an exciting and even more competitive range to integrators and manufacturers "
The Amplicon range of PXI solutions forms a robust offering of complete test systems.
07.10.2007