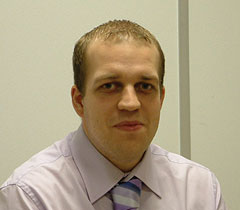 Amplicon has appointed Gareth Rees to strengthen its newly-formed 'Security Automation Division'.
Launched in 2006, the new division has produced immediate success, winning contracts both in the UK and abroad, leading to an on-going recruitment campaign for the Brighton-based company.
To his new role as Sales Engineer, Gareth brings three years of CCTV / security market experience from his previous company LJD Group. Prior to this, Gareth was employed by computer specialist, Novatech in a network support capacity. This role provided him with the experience necessary to understand the transmission, software and storage requirements of networked video.
Gareth is currently studying for a degree in IT & Communications and is able to speak Chinese-Mandarin and German.
His appointment will enable Amplicon to become even more effective in the specification and provision of IP surveillance solutions.
17.01.2007