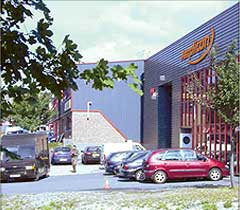 Amplicon have transferred the freight forwarding of all goods to world leading UPS
The move is yet another step in the improvement of our customer service.
When we despatch your order we will advise you by email. The detail we provide allows our customers to see which of their orders has been despatched and track its movements via a link to our website.
Amplicon aims to put the customer first and this improved despatch service puts the customer back in control of the progression of his parcels. Gone are the days of phone calling into the progression department!
One of our delighted customers commented, 'Thanks, its great to receive information like this!'
Amplicon in partnership with UPS - another reason to make Amplicon your partner of choice!
14.08.2006