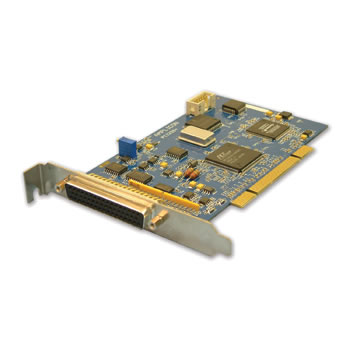 Amplicon announces that it has doubled the sample rate of its PCI 230+ and PCI 260+ 16-bit data acquisition boards to 500KS/s. The increased sample rate along with other enhancements offers customers a more accurate signal representation and makes the boards suitable for a greater variety of applications than the original PCI 230 and PCI 260.
Key developments include a useful suite of acquisition trigger functions and a substantial noise reduction. Signal noise immunity has been improved by the provision of differential inputs, increasing SNR and offering better performance in industrial environments.
Incorporated on the PCI 230+ is a 1024 sample FIFO for analogue outputs which can be used to generate waveforms from 1 or 2 output channels without relying on the PC to keep up. An integral FPGA provides Amplicon with the flexibility of tailoring designs to specific OEM applications where required.
"Our customers have been asking for greater sampling speeds from a low-cost board, and had only been able to find 250kS/s products. With a long history in data acquisition boards, we made it our objective to design a board that samples at 500kS/s at a competitive price," stated John Hayward, Product Manager for Amplicon's Measurement & Control Group.
Windows drivers are available for LabVIEW and VEE. The cards also support VB.Net, C#.Net, C++ and Delphi. Linux drivers are available for the entire Amplicon range of boards.
24.04.2006