Making connections to remote BMS equipment using GPRS & 3G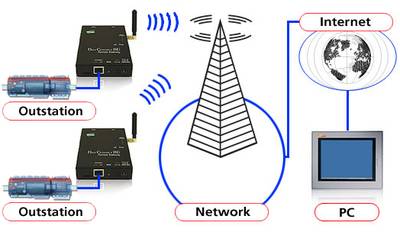 Cellular networks now exist the world over providing both voice and data connectivity to billions of subscribers. A GPRS or 3G router uses these cellular networks to provide a network connection to BMS equipment from any PC that has an internet connection.
Such a router can be used in conjunction with serial to Ethernet or digital / analogue to Ethernet converters to provide connectivity to any kind of BMS equipment.
Providing an independent connection to your equipment prevents arguments with IT departments that do not want 3rd party equipment on their network and can allow for rapid or mobile deployment of BMS systems.