Custom cabinets and enclosures
Our engineering team has outstanding expertise in the management of complex cabinet integration. These can be supplied as fully configured systems with rackmount computers, test & measurement hardware such as oscilloscopes along with bespoke cable assemblies. We also have the ability to design and build custom enclosures.
We can combine these engineering skills with our talented graphic designers and provide you with an ability to customise any of our industrial computers or cabinet integrations with your company colours and logo.
Standard Cabinet Integration
With over 50 years experience supplying Industrial IT solutions for use in wall mount, portable or 19" enclosure applications, we can offer a wide range of cabinet integration services from pre-wired cabinets ready for final fit by the client to a full integration service delivering a finished working and tested assembly.
Our service allows your entire cabinet integration to be expertly managed, taking the time and effort out of your build process and simplifying your supply chain to a single order; substantially reducing the labour and purchasing costs of a complex integration.
Watch video: Amplicon Rack Cabinet time-lapse build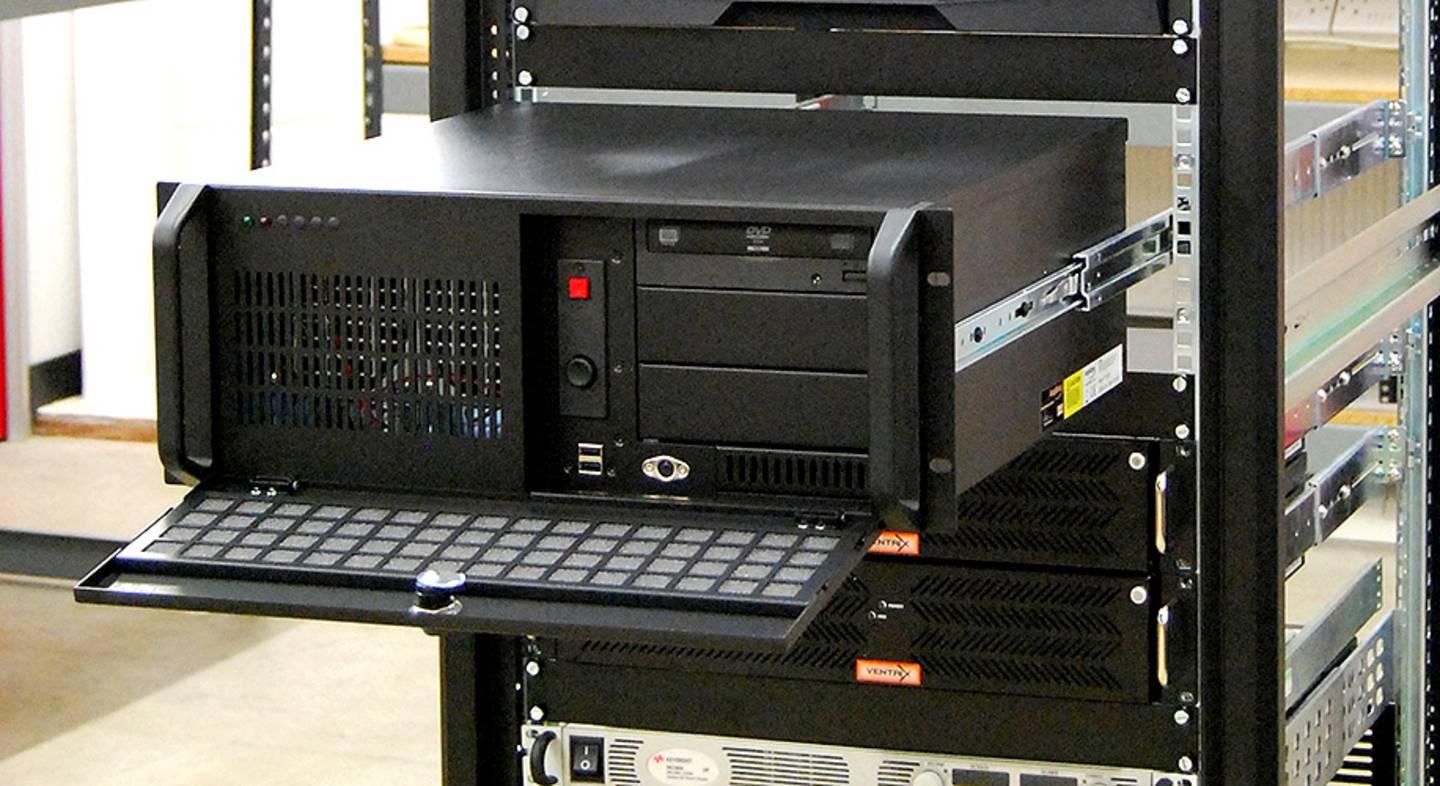 Using our in house SolidWorks CAD package our design team can work from drawings provided by the customer or we can produce a drawings pack to your design requirements and ready for build. CAD drawings are created for customers to visualise any new system pre build to ensure the fit of all equipment and cabling
Existing clients of Amplicon have seen huge financial benefits in outsourcing system builds to our engineer's services division. This includes freeing up valuable clients engineering time to allow them to concentrate on key strengths in the business and provide quicker build times but still to the highest quality standards.
Outsourcing the build also provides financial benefits to the clients purchasing department with the placing of one purchase order, your accounts team will deal with the payment of a single invoice and the warehouse will be managing a single shipment.
The Amplicon cabinet integration service allows complete integrated solutions to be professionally built against your own technical drawings and specification; allowing every last detail of the cabinet configuration and fitted hardware to be captured and easily replicated, ideal for projects with multiple installations of identical cabinets.
The cabinet enclosure itself can also be customised to suit the environment it is to be used in, with options for safety glass, mesh and steel ventilated doors with customised cable access, and power management.
With our experience we can offer a number of options with any build that include; bespoke cable manufacturing, custom made interface panels, power installation, earth bonding, EMC compliance and system safety mechanisms like emergency stop kill switches.
During the life of the product we provide a full obsolescence management program to prevent any disruption in supply.
At Amplicon we pride ourselves on quality. Your project will be inspected at every stage to ensure complete customer satisfaction. The final assembly is then subject to a detailed inspection and can be tested to customer specific needs.
Specialised Enclosures
In some situations standard wall, floor or 19" cabinets are not a suitable solution. This may include client products needing to be given a unique identity.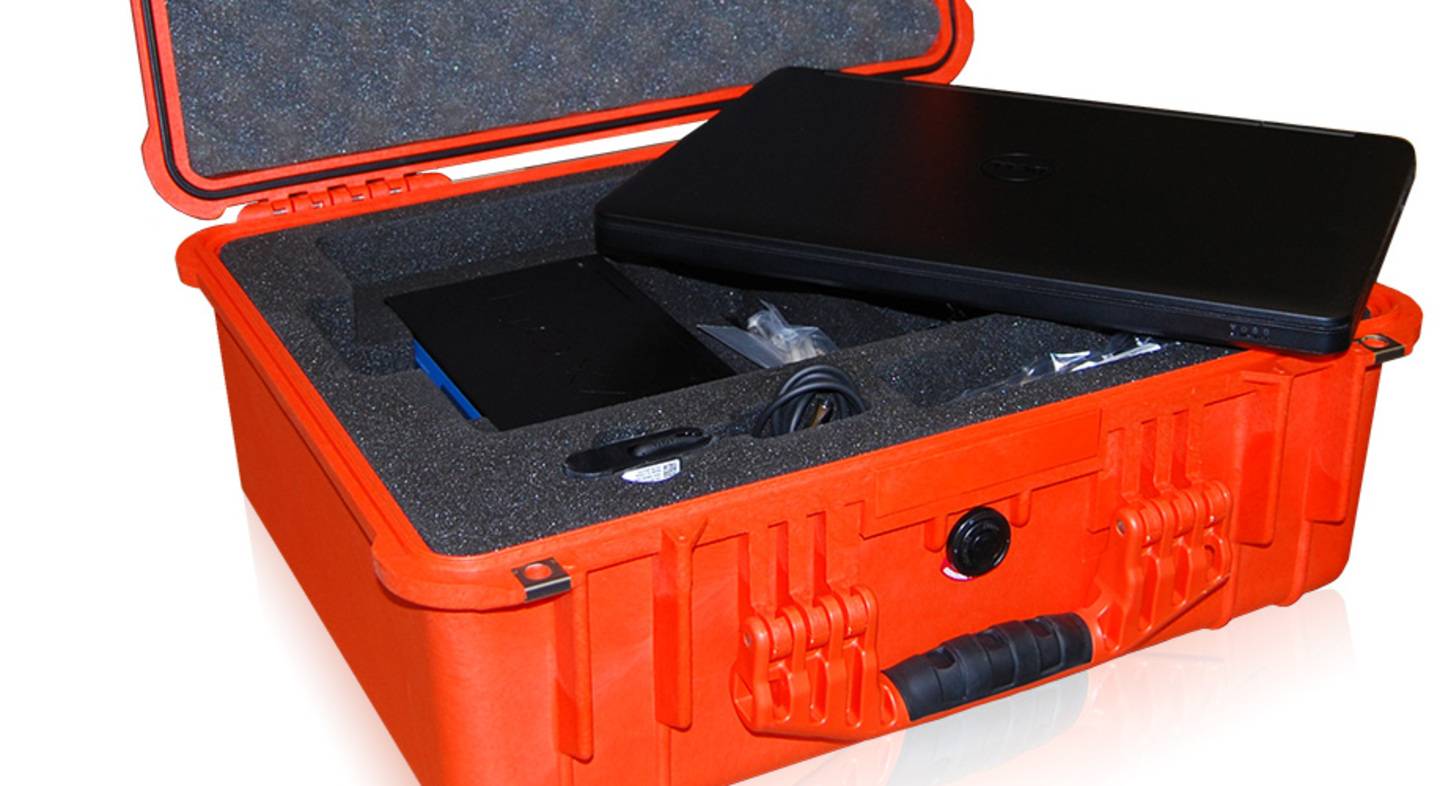 Some of our projects include working with clients to manufacture bespoke custom enclosures using materials such as steel or aluminium.
Enclosures can be designed to incorporate PC motherboards, Raspberry Pi or any other customer specific electronics. The enclosures can be supplied in a choice of colours and printed with your company logo.
Amplicon has the added benefit of its own EMC facilities to test new designs to industry specific standards.
In situations where a high quality protective case is needed for safe transportation of fragile or expensive equipment, we can provide a range of solutions using recognised brands like Peli and Amazon.
With any enclosure Amplicon also provide a full integration service. Our manufacturing team has been building cabinets for many years for industries such as aerospace, military, manufacturing, utilities and transports markets.
We offer a number of options with any build that include; bespoke cabling manufacturing, custom made interface panels, power installation, earth bonding, EMC compliance and system safety mechanisms.