Industrial Ethernet Switches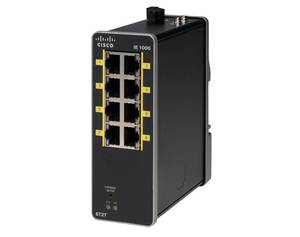 Industrial Ethernet switches are the most fundamental devices required for connectivity in any industrial network and play a vital role in the secure transmission of your data. Choosing the right switch will often be the most important decision an engineer makes when designing a network.
Amplicon can offer from small DIN-rail mount unmanaged switches to 19" rackmount layer 3 Industrial Ethernet switches from popular brands like Advantech, Cisco, Belden/Hirschmann and Moxa. We specialise in ruggedised industrial equipment built to withstand extreme conditions and perform comfortably in harsh environments.
For a limited-time, Amplicon is offering a selection of special promotions on the most valuable IoT applications offered by Cisco, which will further improve your network management and control capabilities when used alongside the popular Cisco Industrial switches and routes.
Product Range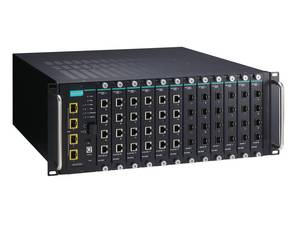 ICS-G7752A-4XG-HV-HV
96155198
Type of Ports:

Copper RJ45
SFP

Max Operating Temperature:

60 °C

Input Voltage:

110 VAC
220 VAC

Speed:

10 GE
GE

Redundant Power:

Yes