Industrial Ethernet Switches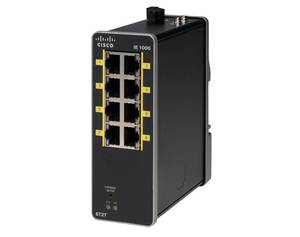 Industrial Ethernet switches are the most fundamental devices required for connectivity in any industrial network and play a vital role in the secure transmission of your data. Choosing the right switch will often be the most important decision an engineer makes when designing a network.
Amplicon can offer from small DIN-rail mount unmanaged switches to 19" rackmount layer 3 Industrial Ethernet switches from popular brands like Advantech, Cisco, Belden/Hirschmann and Moxa. We specialise in ruggedised industrial equipment built to withstand extreme conditions and perform comfortably in harsh environments.
Please give us a call if you need any help choosing the right Industrial Ethernet switch or need to validate your design. Our experienced sales engineers will be happy to help you achieve your goals.
Product Range