Industrial Ethernet Routers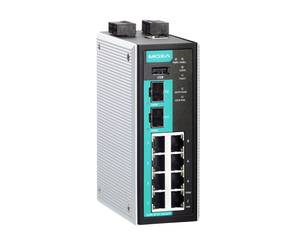 Industrial Ethernet routers provide a highly reliable and rugged layer 3 networking which can facilitate secure routing of data between different networks or inter-VLAN communication.
Our Industrial Ethernet routers also offer various security features including VPN, NAT and firewall features.
Amplicon's range of Industrial Ethernet routers can be used in many industries including Substation Automation, Transport, Marine, Military and many other mission-critical applications.
Product Range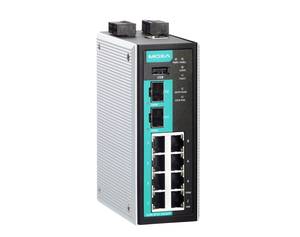 EDR-810-2GSFP
96135192
Brand:

Moxa

Type of Ports:

Copper RJ45
SFP

LAN Ports (FE):

8

Cellular Connectivity:

No

Built-in DMZ Support:

No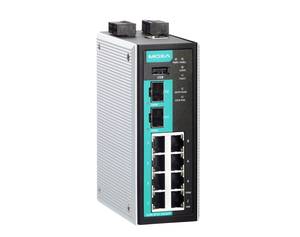 EDR-810-VPN-2GSFP
96135194
Brand:

Moxa

Type of Ports:

Copper RJ45
SFP

LAN Ports (FE):

8

Cellular Connectivity:

No

Built-in DMZ Support:

No