NI CompactDAQ Systems
A cost-effective approach to bench-top measurement
NI CompactDAQ systems help you to enhance test coverage and meet requirements irrespective of distance or environmental conditions, utilising modular and adaptable CompactDAQ modules. These cost-effective, customisable measurement are designed to be compact and rugged, ensuring accuracy in the measurements essential that you need.

Why choose NI CompactDAQ?


Precise Sensor Measurements
Pick from more than 70 high-quality C Series I/O modules with built-in sensor or signal-specific conditioning. Mix and match to build an accurate and repeatable system that meets any measurement needs.
System Scalability
Expand and distribute your system with Ethernet-compatible CompactDAQ chassis to take µs-synchronised measurements across multiple chassis and in distributed setups.


Compact, Rugged Design
Move with ease between lab and field with CompactDAQ's rugged features, designed to withstand operating temperatures from -40 °C to 70 °C and up to 30g of shock. Expand to extreme environments with IP67-rated FieldDAQTM devices.
Develop your application
Develop a custom data-logging application with .NET, C#, Python, or LabVIEW, or use FlexLogger™ application software to quickly configure your system and log and view data.

Fully configurable cDAQ system
In a NI CompactDAQ system, a chassis is connected to your PC through USB or Ethernet, and then populated with one or more conditioned I/O modules for direct sensor connectivity. Controller variants are available to run a Windows or real-time OS for stand-alone operation.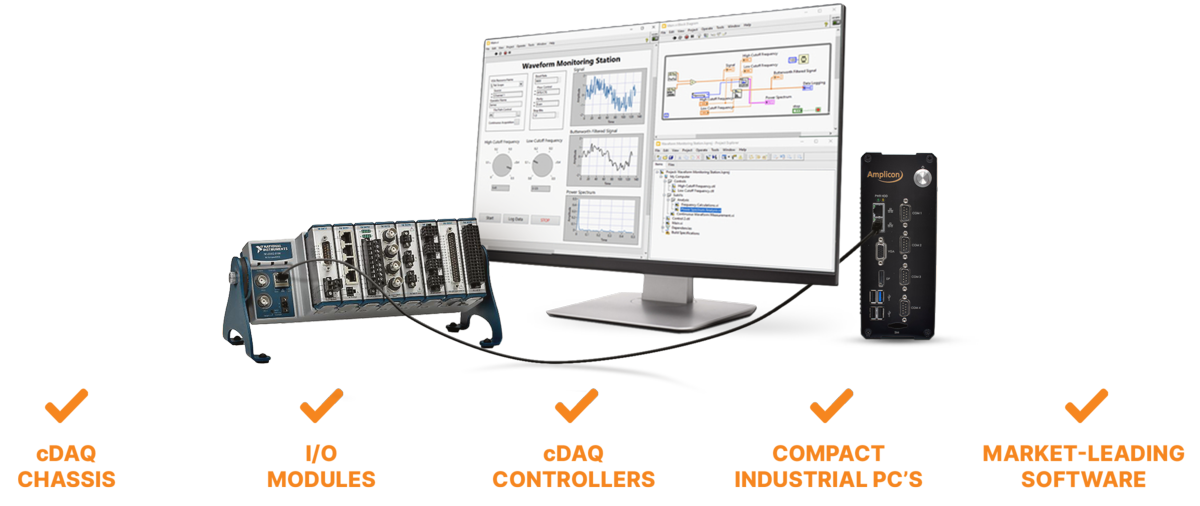 The components of a CompactDAQ solution


Similar to the NI PXI range, cDAQ can be configured to meet your specific application requirements. With over 70 I/O modules to choose from, cDAQ can be customised with the hardware and software that you need.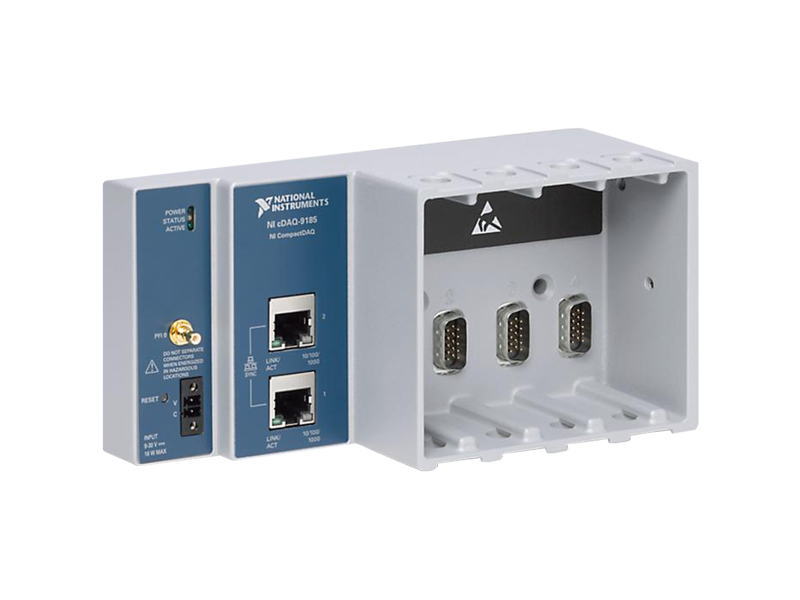 cDAQ Chassis
Built for accurate, conditioned measurements, you can use NI CompactDAQ chassis to perform mixed-measurement data acquisition all within one synchronised I/O system. CompactDAQ chassis feature USB or Ethernet connectivity and are available with different slot counts to provide the right amount of I/O for various applications.
View Chassis >
cDAQ Controllers
The NI CompactDAQ controllers stand out for its robust and high-performance integrated controller with industry-standard certifications. It excels in conducting waveform acquisition and real-time software analysis, simultaneously recording data onto onboard or removable SD memory. Additionally, the controller provides a comprehensive range of standard connectivity and expansion choices.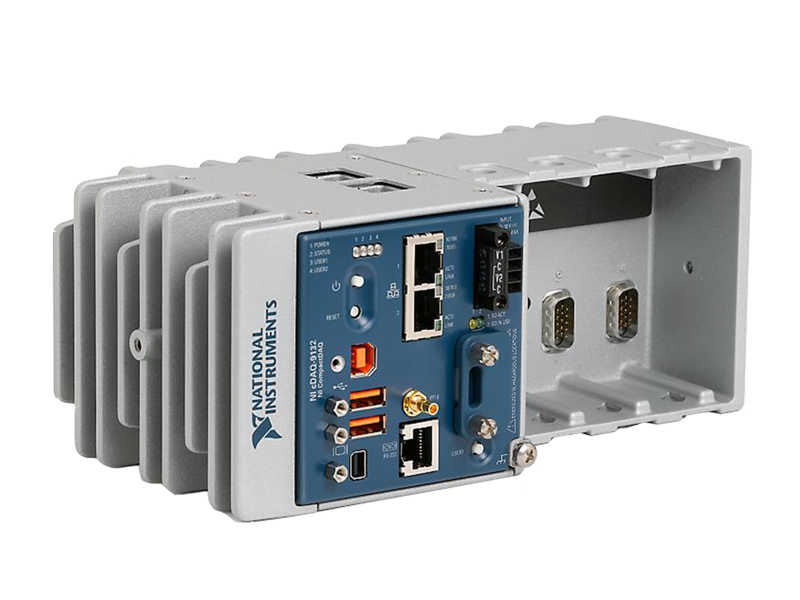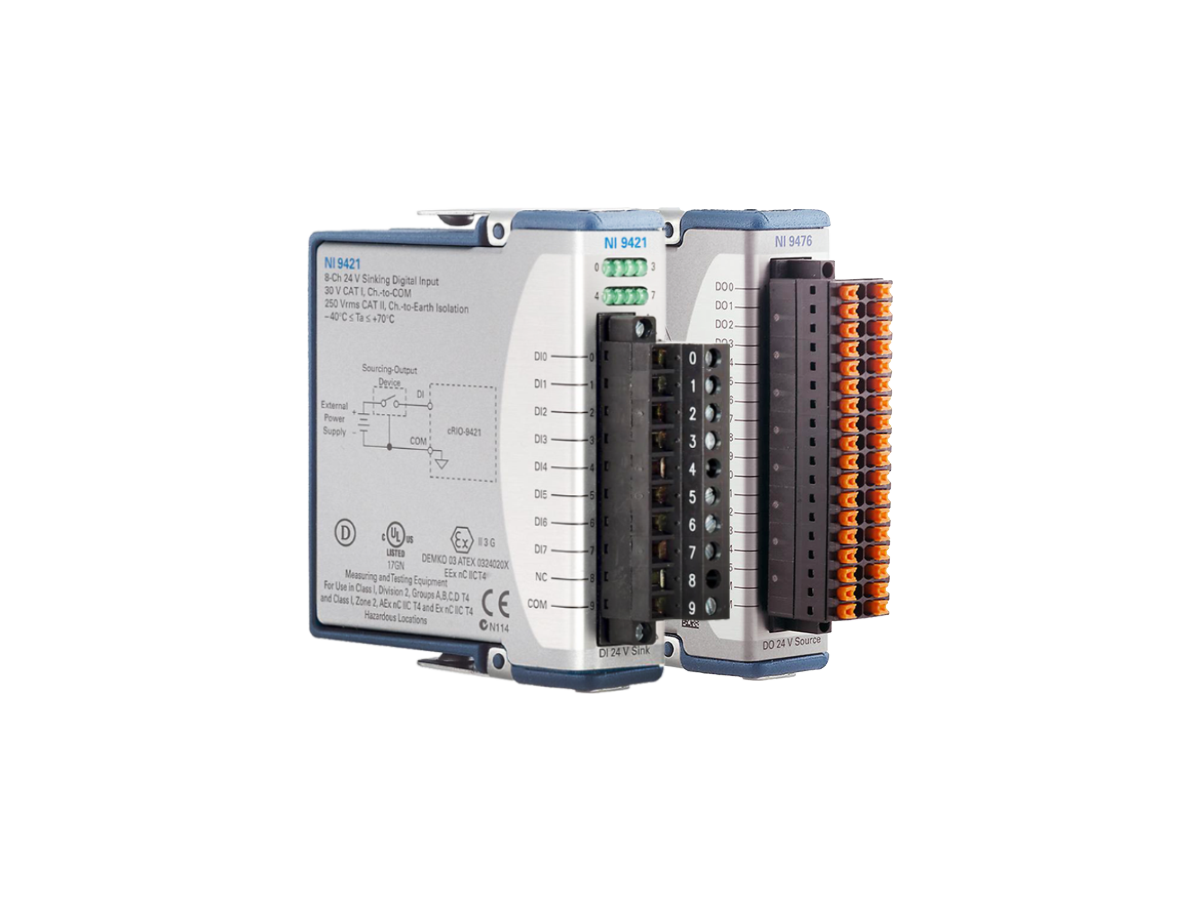 cDAQ Modules
Featuring over 70 C Series I/O modules compatible with nearly every sensor type, effortlessly design a custom hardware setup optimised for size, cost, and performance. These high-quality modules offer signal conditioning and analogue-to-digital conversion for CompactDAQ systems. They are hot-swappable, plugging directly into the chassis, simplifying the creation of a system tailored to specific test requirements.
View modules >


Choose the right software for your application
From interactively capturing and exploring your data to programming a fully automated measurement system, seamless software integration lets you tailor tests to your needs.
NI CompactDAQ has been designed to work with DAQExpress™, FlexLogger™ software, and programming environments such as LabVIEW to help you meet development requirements and spend your time on what matters most. Since CompactDAQ hardware also uses the powerful NI-DAQmx driver, you can program it with the language of your choice.
Save cost and increase value with Test Workflow
All you need in one package
Test Workflow is a bundle of select NI software featuring a collection of engineering-specific software tools for test professionals.
Test Workflow includes TestStand, LabVIEW and four other leading test software platforms at a fraction of the price compared to buying them separately.
Learn more about Test Workflow >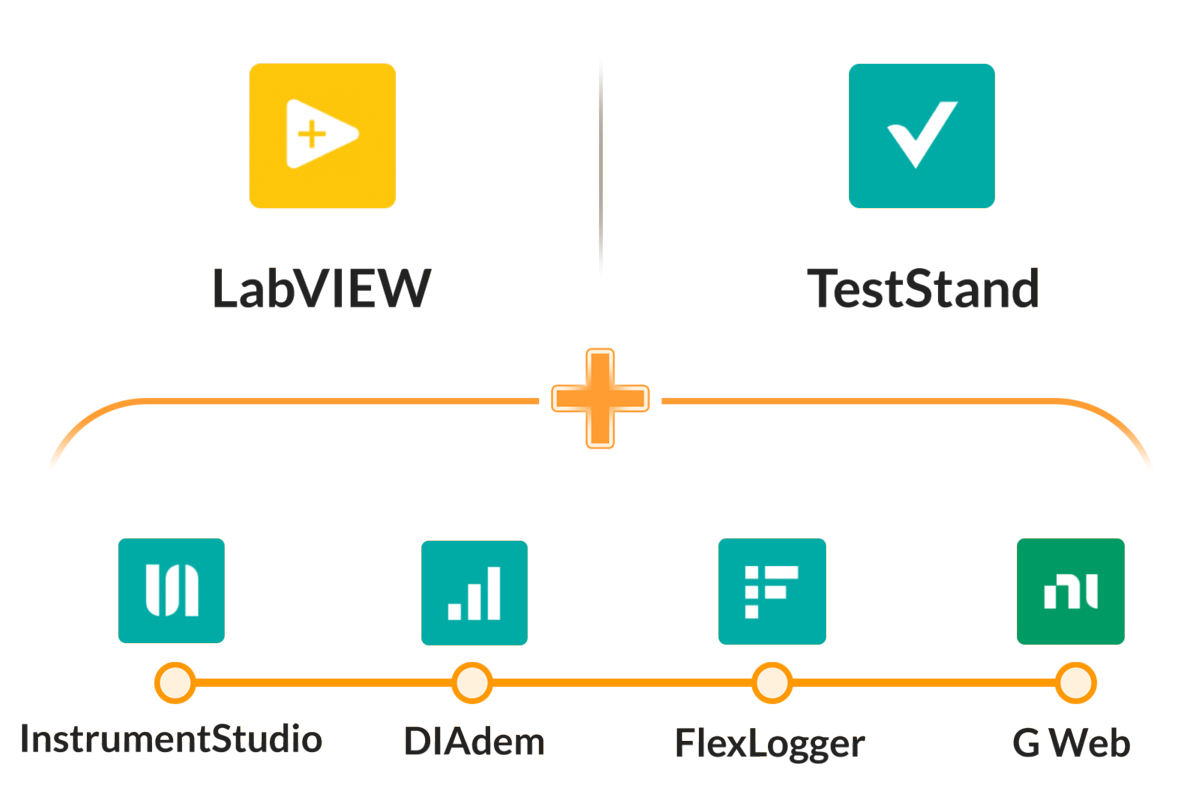 Pair NI cDAQ with Amplicon embedded PC's
For best results, pair NI cDAQ systems with Amplicon Embedded Computers. Both feature compact, rugged designs that withstand the toughest conditions, either in the lab or the field. Offering extensive I/O in a small footprint, the Amplicon Embedded PC range combined with NI CompactDAQ hardware are the ideal solution when precise sensor measurements are required. 

Amplicon Automated Test solutions expertise
50 years of engineering excellence
The Amplicon Engineering Team has many years of experience in the design and build of turnkey automated test systems based on PXI, cPCI, VXI, LXI and industrial computing technology for a diverse and global marketplace.
Our extensive range of innovative measurement & control products and bespoke rackmount systems, coupled with our engineering expertise in the supply of complex test system requirements, means that we can deliver a bespoke solution to meet both complex technical specifications and tight budgetary constraints.