Amplicon & Cisco Industrial IoT solutions
Latest IoT offers & promotions (Offers ended 31st July)
Free IoT Dashboard >
Purchase any Cisco IR1101 router & get one year license of Cisco IoT Operations Dashboard for FREE. Secure equipment access and application management premium features included.
50% off Cisco DNA >
Buy one or more selected Cisco Industrial Ethernet switches and you'll get 50% off Cisco DNA Essentials or Cisco DNA Advantage software subscription for the first year.
Free 1-year subscription >
Get a FREE 1-year subscription to Cisco Cyber Vision and Cisco DNA software with the purchase of a Cisco Catalyst IE3400 Industrial Ethernet switch.
Why to choose Cisco IoT - The Advantages
Network connectivity
Extend the Cisco network you know and trust to harsh environments by using our industrial network and automation tools.
Cybersecurity
Get greater visibility and control across your network to help protect your IoT deployment and your business.
Connectivity management
Meet IT's and operations' needs with familiar, easy-to-use network management tools.
Edge computing
Develop IoT applications at the edge to accelerate business outcomes and scale flexible deployments with real-time data.
Data control & exchange
Simplify edge-to-multicloud data flow by efficiently extracting, transforming, and delivering data to your applications.
Industrial sensors
Simplify asset and facility monitoring with our all-in-one cloud-managed sensor solution.
Leverage IoT to start driving results in your industry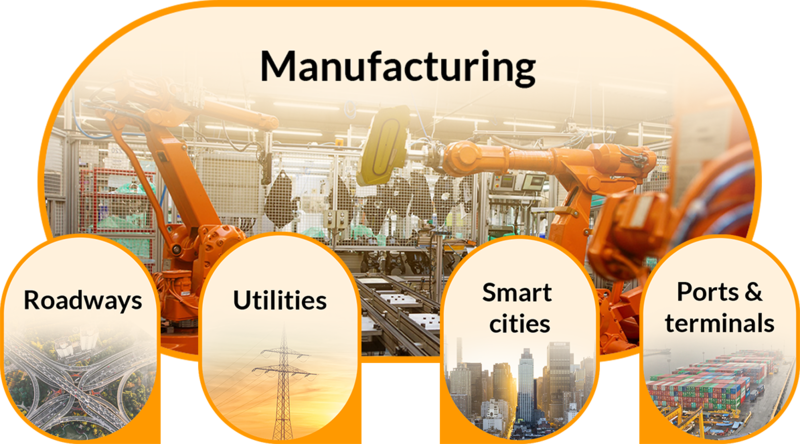 Learn more about Cisco's factory networking solutions
Our Cisco Industrial IoT range
Amplicon's partnership with Cisco gives all our customers access to the full Cisco range including their new IoT range of Industrial switches and of course top rated support.

View full product range