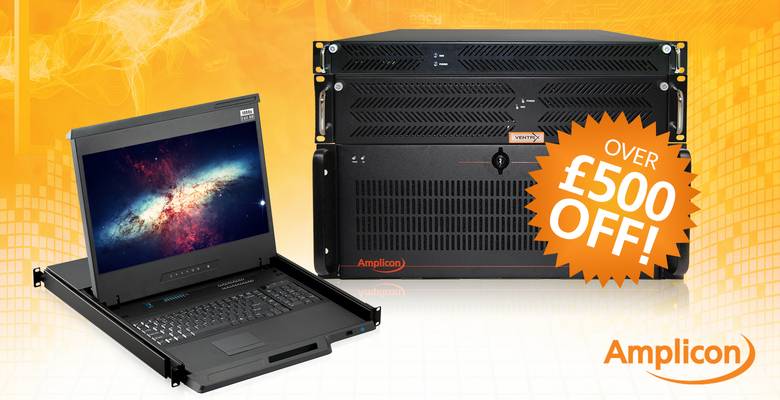 9th October 2018
Save over £500 with a superb PC & Console bundle offer from Amplicon
Amplicon, the market-leading manufacturer of industrial computers and rackmount KVM consoles is offering a fabulous bundle deal giving you extraordinary savings!
Starting today and for a limited time only, all our valued customers have the chance to save over £500 with our exclusive bundle offer, this includes all our top of the range, reliable and powerful Ventrix Skylake computers, plus the pixel perfect Kwikdraw-A 17HD.
Buy any Skylake Industrial PC with a Kwikdraw-A 17HD and start saving!