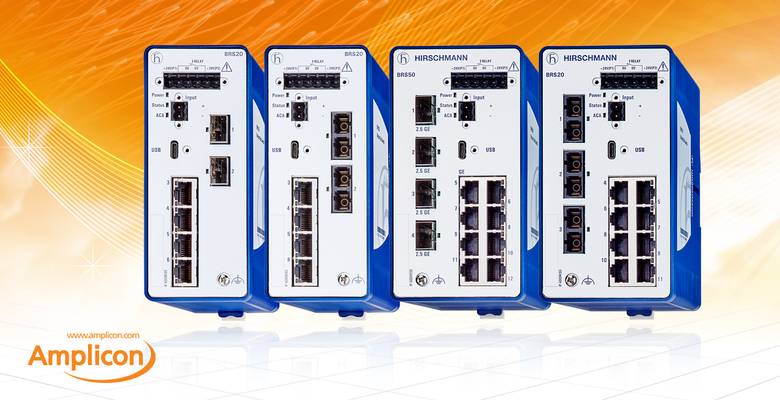 2nd May 2019
First Ethernet Switches using Time Sensitive Networking Technology
Amplicon has introduced the new Hirschmann Bobcat series. The world's first Industrial Ethernet switches capable of providing Real-Time communication using Time Sensitive Networking (TSN) technology.

These next generation switches have been built to help manufactures keep pace with the continuous need for greater bandwidth and well-connected networks. The pioneering TSN Ethernet capability and adjustable tri-speed fibre SFP ports allows engineers to seamlessly integrate legacy, current and future-proof networks.

For a limited time, customers who currently use Hirschman RS switches and wish to upgrade will receive a special "Trade-in" discount when buying the Bobcat switches. Contact our sales team on 01273 570 220 for further details.

All the exciting features of the Bobcat series are explained in this VIDEO.