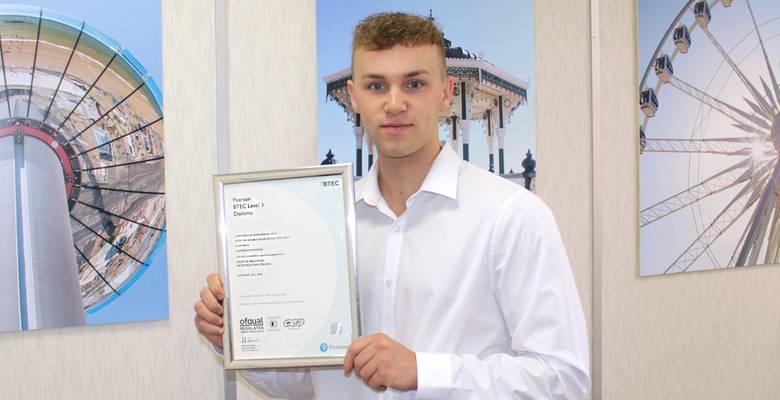 15th August 2019
BTEC exam success at Amplicon
Amplicon is delighted to announce that Cameron Munson, our Mechanical Engineer Apprentice, has successfully gained his BTEC Level 3 Diploma in Mechanical engineering; accredited by the nationally recognised Person Education Ltd.
Cameron has been awarded an outstanding double grade distinction merit; Amplicon is extremely proud of his achievement. For the past two years, Cameron has attended college once a week, working very hard to combine his job and his studies; his determination and self-motivation has given him this outstanding result.

The BTEC level 3 diploma is a further education and vocational qualification taken in England, Wales and Northern Ireland. The course is designed for people who are working in a technical role within the engineering industry and are looking to obtain a qualification to support their position or to progress within their organisation.
Cameron is now equipped with the knowledge and skills needed to continue developing his career in mechanical engineering.

Well done Cam!