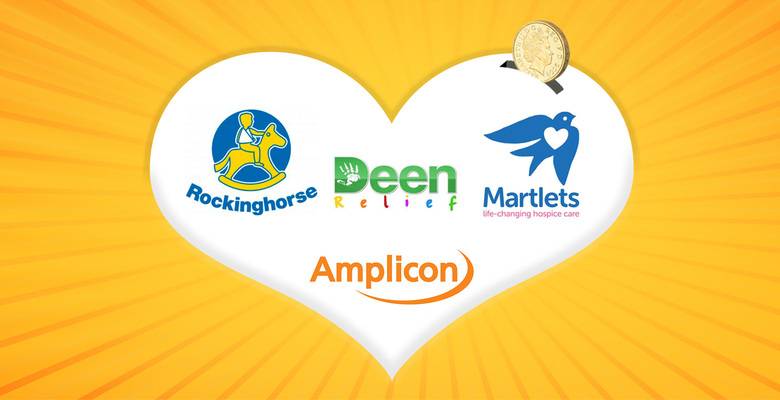 8th August 2018
Amplicon raises over £4,000 for local charities
Charitable giving is a key part of the Amplicon DNA, and as part of our corporate responsibility, we support a wide range of charities, ranging from Breast Cancer Now through to local charities such as Martlets Hospice; helping to ensure that the important work they do can continue.
This year, through our sales-based fundraising, where £10 is donated for every order of £10,000 or over, we have generated more donations than ever before. The three supported charities for this year were the Martlets Hospice, Rockinghorse and Deen Relief.
Thanks to an excellent performance from the sales team, Amplicon has managed to raise £4,150 for our three chosen charities, a 50% increase on the last year. We are very proud to have exceeded last year's figure by such a significant amount; we all looked forward to hearing how these much-needed donations would be used to improve the lives of those who come into contact with the chosen charities.
Charities supported:
Martlets Hospice - https://www.themartlets.org.uk
Rockinghorse - https://www.rockinghorse.org.uk
Deen Relief - https://www.deenrelief.org