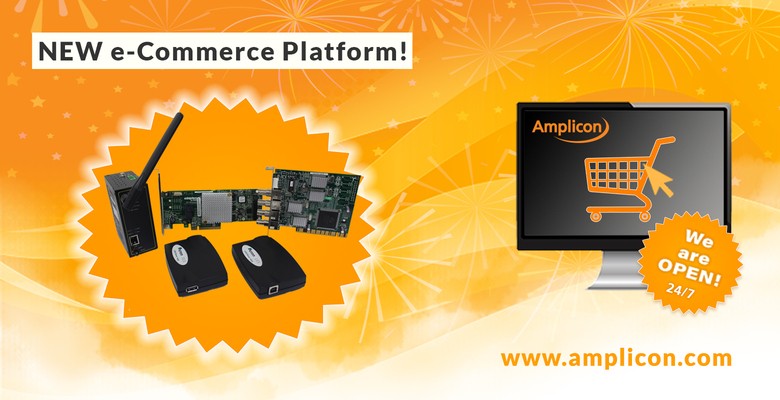 19th August 2020
Amplicon launches new e-commerce platform!
Amplicon is delighted to announce the launch of a new e-commerce platform allowing customers to place orders quicker than ever!
As an introductory offer all customers that spend £250 or more from now until the end of October will automatically be entered into a free draw for a chance to win one of the products listed below!
Modern, user-friendly and secure, the new Amplicon e-shop guarantees an enjoyable purchasing experience.
Fabulous prizes to be won:
• 2x Adaptec 8-series RAID cards. PCIe x8 4ch + mSASHD to SATA cables (£530 each)
• 1x Atop AW5500 industrial IEEE 802.11 a/b/g/n wireless access point/WDS bridge/client(£280)
• 2x IEI IVC-200-RS PCI Video Capture Card with 4 Channel video inputs, total 120fps (£212 each)
• 1x Icron USB Rover 1650 USB extender pair, self powered (£86)
Start your new buying experience now: