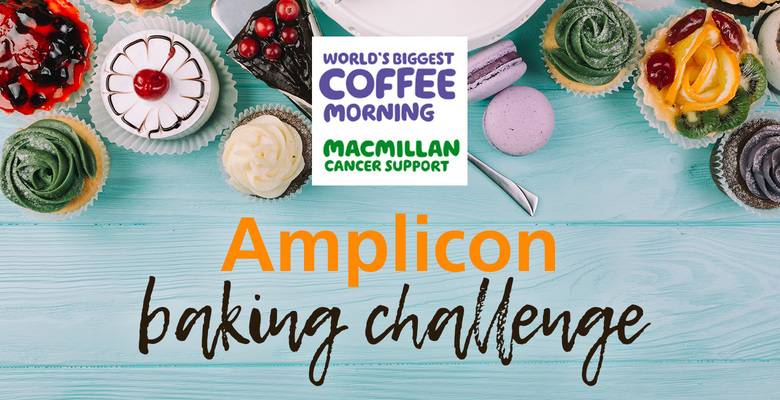 27th September 2018
Amplicon hosts charity-baking challenge for Macmillan Cancer Support
Today, Amplicon is hosting a baking challenge in support of Macmillan Cancer Support.
To support the vital work Macmillan does and the World's Biggest Coffee Morning charity event, Amplicon has invited all businesses operating in the Industrial Estate to participate in an exciting baking challenge.
With a minimum donation of £50, all companies participating in the event are entitled to submit up to three baked goods for their chance to win one of the three competition categories: Best Tasting, Most Original and Best Looking entry.
The initiative has generated a fantastic response with most companies in the Estate getting involved and more than 12 bakers committing to submit at least one baked item!
Following the judging and cake sampling, the winner will be chosen by The Evening Argus Event Manager Tina Daniels. All of the delicious baking entries will be on sale along with some exciting fundraising games played in the office to raise as much money as possible for this great cause.
Amplicon wants to thank AJ Taylor Electrical, Brighton Tools and Fixing, Brighton Sunblinds and Shaws for supporting this fantastic idea, submitting generous donations, and making the effort of finding the time to bake for this unique baking challenge.
In the coming days we will publish photos of the event, announce the winners and the final amount raised from the event!