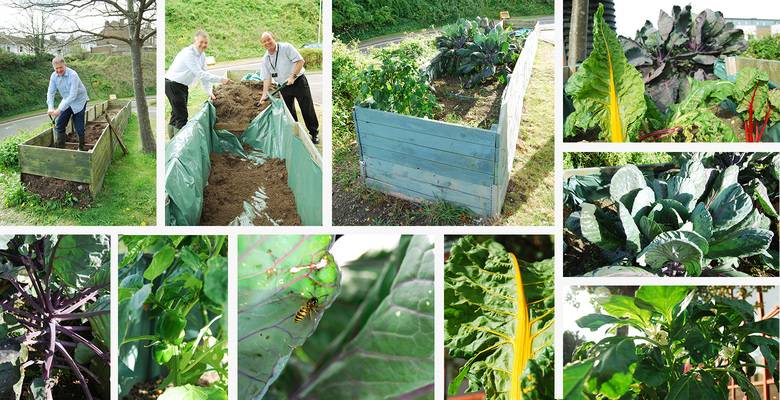 11th September 2019
Amplicon Green Finger Project!
In March 2019, members from Team Amplicon started to refurbish the old Amplicon vegetable patch to create a new area for vegetables & herbs to be planted. The area had been unused for several years, but Mark Bushby, our Finance Director was enthusiastic to promote healthy living!
Mark had noticed that the majority of the team were on their phones throughout the break period, so he used this as an opportunity to suggest a renovation plan. He went on to recruit members of the team to get involved with the project, and a few of the Amplicon closet gardeners agreed to join in!
Over the past few months the team have continued to watch over the allotment to ensure the planting is well-nourished, regularly watered and is in good shape despite the harsh winds which hamper the corner plot
Although the weather has been quite unpredictable, there has been tremendous growth, especially the peppers and sprouts; as the plants begin to take shape, the team are hoping for a healthy and scrumptious crop
When the harvest is finally bought home, the vegetables will be offered for sale to the rest of team Amplicon and in that way the project should become self-sustaining by enabling the purchase of different seeds to expand the selection of vegetables for the coming year
Fingers crossed that the sprouts are ready in time for Christmas!
Check out the picture collage to see the progress of the Amplicon Gardeners!