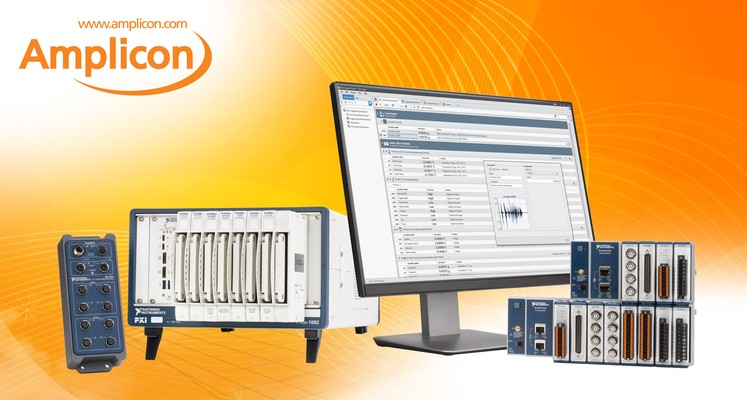 17th February 2021
Amplicon Appointed NI Authorised Distributor for UK & Ireland
Amplicon, a leading supplier of complex computer-based measurement and automation systems, has announced a new distribution agreement with NI.
Through its relationship with NI, Amplicon is expanding its existing test & measurement product portfolio to include NI's software-connected test and measurement solutions. Together, Amplicon and NI are delivering the solutions engineers and technology-focused companies need to efficiently meet their customers' demands.
Amplicon has many years' experience & product knowledge in the test and measurement marketplace. This new agreement further strengthens the Amplicon engineering services team who can now offer the complete design and integration service with unrivalled access to NI's world-leading hardware and software portfolio.

Darren Saxby, Amplicon Engineering Services Sales Manager said: "We are excited to be part of NI's distribution expansion plans. NI's superior product quality combined with our experience and technical knowledge will allow us to provide complete high-performance solutions. Our team of experienced automation and measurement experts are ready to take the lead and offer the flexibility, speed and support our customers need in today's highly competitive marketplace."
"Test and measurement technologies play a vital role in enabling organizations to bring safe, reliable products to market", said Jim Ramsey, Vice President of the Global Partner program at NI. "Through this new relationship with Amplicon, we are able to deliver the solutions and services our customers need to accelerate their productivity and ensure their success."
To find more information about NI products and solutions available through Amplicon call us on 01273 608 331.