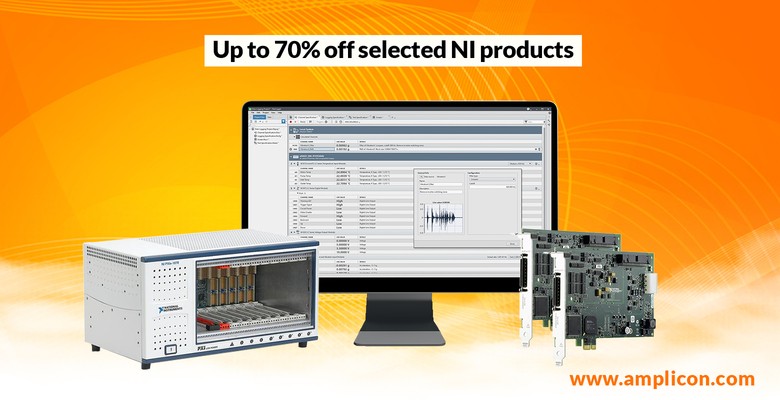 4th May 2021
Up to 70% off selected NI products
To celebrate the successful new partnership with NI, Amplicon are offering exciting discounts on selected NI products until the end of May.
This promotion gives you access to the most popular NI software and hardware at exceptionally reduced prices.
To give you a hint of what to expect, LabView software and a wide variety of leading NI instruments such as PXI chassis and multifunction DAQ devices are included in this offer.
Promotional details:
Up to 70% off NI's leading software: LabVIEW FlexLogger and more
Up to 50% off most popular NI instruments
Offer ends 31st May 2021
Contact our NI Team today to find out more about these exclusive offers. Call us on 01273 608 331 or email us at nipromotions@amplicon.com